JIMMY AND LORRAINE: A MUSING
Sept. 20 – Oct. 20
Wednesdays – Saturdays at 7:30 p.m.
Sundays at 3 p.m.
Pillsbury House Theater
3501 Chicago Ave.
Mpls. 55407
Jimmy and Lorraine: A Musing is a meditation on the American political climate of the late '50s and early '60s through the eyes of two of the most significant artists of the time, James Baldwin and Lorraine Hansberry. Using text from journals, letters, interviews, and more, Wilks brings Baldwin and Hansberry to life through their own words, deftly weaving their art, relationships, politics and identities into the tapestry of the play. The result is a captivating and intimate journey into the stories of two radical artists, friends, and revolutionaries. A foundational new work, Jimmy and Lorraine holds a mirror to the history of race, art and politics in America.
Written and Adapted by Talvin Wilks
Directed by Brian Jennings
TICKET INFORMATION
Pillsbury House Theatre continues to offer pick-your-own-price tickets for all of its Mainstage productions.
Season passes and single tickets are on sale now: purchase here or by calling 612-825-0459. For information about group sales, call 612-787-3622.
---
Safe Place: Homework Help
Monday – Friday, 3:30 to 6 p.m.
Trinity Lutheran Congregation
2001 Riverside Ave., Mpls. 55454
Adult students and children are all welcome. Tutors are available for all levels. If you are interested in being a volunteer or tutor or if you need more information, contact tutoring@trinitylutherancongregation.org at 612-333-2561.
---
Neighborhood Night: Where Everyone is a Neighbor!
Wednesday, Oct. 16
7 to 8:30 p.m.
Holy Name Church
(Garvey Hall)
3637 11th Ave. S., Mpls. 55407
Join us for viewing and lively discussion of a panel discussion of personal stories from people who are deaf, deafblind, hard of hearing and late-deafened. Created by the MN Department of Human Services Deaf and Hard of Hearing Division, this presentation will help us all with communication and sensitivity to deaf culture issues. NOTE: The panel discussion is captioned, but no interpreter provided unless you RSVP to Erin O'Leary at Holy Name by Oct. 10. Come, learn and get to know neighbors! Coffee included. Bring a friend! No cost/no registration. For more info: www.churchoftheholyname.org; 612-724-5465.
---
Ride the Cyclone at  Jungle Theater
Sept. 11 – Oct. 20
Thursday, Sept. 26, 7:30 p.m. (audio-described)
Sunday, Oct. 20, 7:30 p.m.  (closes)
Jungle Theater
2951 Lyndale Ave. S., Mpls. 55408
The Jungle Theater kicks off its 2019–2020 season in September with the regional premiere of "Ride the Cyclone," a funny and charmingly dark musical that The New York Times labels "delightfully weird and just plain delightful." Wildly original, the new musical is part comedy, part tragedy and wholly unexpected.
In this hilarious and outlandish story, directed by Artistic Director Sarah Rasmussen, the lives of six teenagers from a Canadian chamber choir are cut short in a freak accident aboard a roller coaster. When they awake in limbo, the Amazing Karnak, a mechanical fortune teller (Jim Lichtscheidl, "Small Mouth Sounds," "Little Women"), invites each to tell the story of a life interrupted—with the promise of a prize like no other—a chance for one of them to return to life. The six teenagers – who sing their hearts out – are portrayed by Shinah Brashears, Gabrielle Dominique, Michael Hanna, Becca Hart, Jordan M. Leggett and Josh Zwick. A four-piece band, with Mark Christine (keyboards/"Fly by Night") serving as conductor, accompanies the cast.
The original musical by Canadian writers Jacob Richmond and Brooke Maxwell started out as a 2010 Fringe Show in Toronto before going on as a full-stage production and Canadian tour. In the U.S., the show has received rave reviews in Chicago, New York, Seattle and Atlanta. Tony Award-winning Broadway producer Kevin McCollum developed and produced the show in the U.S.
The Jungle is the first regional theater given the rights to produce its own original version of the musical comedy; McCollum is serving as an advisor for the Jungle's show. "It means a lot to earn the trust of a respected and successful Broadway producer," said Rasmussen. "I've been obsessed with this musical for a few years, and we are thrilled to create a Jungle production of 'Ride the Cyclone' and bring it to Twin Cities audiences."
Tickets are $40 – $50. Preview performances are $15. Rush tickets are offered every night of the week, based on availability two hours prior to the performance, and there is special Friday night pricing for students, 55408 neighborhood residents and employees, and those under 30 years of age. Tickets and more information are available at 612- 822-7063 or www.jungletheater.org. Connect with the Jungle on Facebook, Twitter and Instagram: @jungletheater
---
Pangea Theater's Indigenous Voices Festival: Oct. 14-Nov. 17
Monday, Oct. 14, 3:30 p.m.-5:30 p.m.
"Honoring Who?: Ending Racism in Sports"
Facilitated by Angela Two Stars
All My Relations Gallery, 1414 E. Franklin Ave.
Mpls. 55404
Friday & Saturday, Oct. 25-26, 7:30 p.m.
"Tatanka" by Tom LaBlanc (Work in Progress)
Directed by Dipankar Mukherjee.
Assistant Director: Sir Curtis Kirby III
Pangea World Theater Studio, 711 W. Lake St., Ste. 101
Mpls. 55408
Thursday – Sunday, Nov. 7 – 10  (Thursday 10 a.m.*, Friday & Saturday 7:30 p.m.)
"Don't Feed The Indians" – A Divine Comedy Pageant
Written and Directed by Murielle Borst-Tarrant (Kuna/Rappahannock Nations)
Music by Kevin Tarrant (Hopi/Hochunk) of Silver Cloud Singers
The Southern Theater, 1420 S. Washington Ave.
Mpls. 55454
*Student matinee. Contact katia@pangeaworldtheater.org for more information.
Staged Readings by Carolyn Dunn, Sharon Day and Ikidowin Youth Theater Ensemble.
See https://www.pangeaworldtheater.org/indigenous-fest for tickets and more information.
---
Incarceration and the Justice System
Oct. 17 – 24
Hennepin County Minneapolis Central Library (Pohlad Hall, 2nd floor)
300 Nicollet Mall
Explore issues related to addiction, criminal justice and incarceration in this free film series. Following each screening, stay for a conversation with the filmmaker and film subjects. Sponsored by Friends of the Hennepin County Library.
Register at www.hclib.org/events. Registration is preferred but not required. Here's the lineup:
Thursday, Oct. 17, 7 to 9:30 p.m. 
"Milwaukee 53206"
Conversation with Keith McQuirter
and Dennis Walton
Thursday, Oct. 24, 7 to 9:30 p.m. 
"Tribal Justice"
Conversation with Anne Makepeace
and judges Abby Abinanti and
Claudette White
---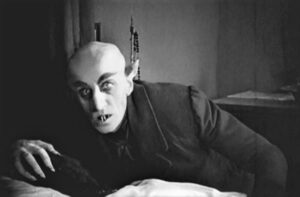 "Nosferatu"
Friday, Oct. 18, 7:30 p.m.
Saturday, Oct. 19, 3:30 and 7:30 p.m.
The Music Box Theatre
1407 Nicollet Ave., Mpls. 55407
Back for the second year, with three shows over Friday and Saturday, Oct. 18-19: "Nosferatu" silent film with the Curse of the Vampire live orchestra. Last year this show sold out a one-night event with over 700 in attendance. The Music Box Theatre is bringing it back bigger and better over Friday/Saturday at this historic Minneapolis silent film theatre.
Parking: If you are driving to the event, parking can be found along the street, at the Hyatt parking ramp or in the South lot. Buses (17, 18, 10, 11, 30) all run to the venue. We encourage biking because it is fun and good for everyone. Price is pay-as-able at the end of the show.
www.eventbrite.com/e/nosferatu-a-symphony-of-horror-tickets-63710954179
---
Longfellow Community Council Meeting
General Membership & Resource Fair
Tuesday, Oct. 22, 5:30 to 6:30 (Resource Fair); 6:15 to 8:15 p.m. (Dinner and Program)
Minnehaha Communion Lutheran Church
4101 37th Ave. S.
Mpls. 55406
Best. Meeting. Ever.
Come eat with us and learn about LCC. Enjoy amazing food from local businesses. Socialize with your neighbors. The mission of the LCC is to improve the well-being of our diverse community through engagement, involvement and empowerment.
Elected officials will discuss their priorities and plans, and the community will vote on a new addition to the Longfellow Community Council bylaws.
---
Makers Mornings
Tuesdays, 10 a.m. to 12 p.m. (Next one is Oct. 22)
American Swedish Institute
2600 Park Ave., Mpls. 55407
Join other makers for this new weekly opportunity to work, share and learn in a relaxed, communal setting. Whether you knit, carve, weave, sew, spin, crochet or do some other fascinating thing with your hands, we invite you to bring a project to work on. All are welcome, regardless of level of ability or craft of choice! Come for as long as you like and bring your own works-in-progress, materials and tools. This group will meet in ASI's Lindberg Stuga, or outside, weather permitting.
---
Better Angels Workshop I: "Depolarizing Within" 
Saturday, Oct. 26, 9 a.m. to 12 noon 
Plymouth Congregational Church
1900 Nicollet Ave. S., Mpls. 55403
Led by William Doherty, PhD. Free and open to the community; please register by Oct. 18.
Dr. Doherty will teach how to be critical without demonizing, dismissing or stereotyping one another. This is a free morning of insight into how we treat our peers who hold opposing views. Practical strategies will be defined for intervening constructively in conversations that veer into contempt and ridicule of others.
---
Free Spooktacular Open House
Saturday, Oct. 26, 2 to 4 p.m.
3733-23rd Ave. S. and
3720-23rd Ave S.
Mpls. 55407
At Minnehaha Senior Living (Assisted Living) – featuring a non-scary event with a personal balloon created for everyone, games with prizes, crafts, and a trick-or-treat opportunity. At Providence Place (Care Center) – featuring a Haunted House, crafts, and treats. Free.
---
Bach & Co.
Saturday, Oct. 26, 3 p.m.
Monday, Oct. 28, 3 p.m.
J.S. Bach – Chamber Cantata BWV 152 in E minor, Tritt auf die Glaubensbahn
C.P.E. Bach – Concerto for Flute and Strings in D minor, H.484.1
W.F. Bach – Sinfonia in F Major ("Dissonant"), F. 67
J.S. Bach – Ouverture (Suite) No. 1 in C Major, BWV 1066
MacPhail Center for Music,
Antonello Hall
501 S. 2nd St., Mpls. 55401
Minnesota Bach Ensemble welcomes new Artistic Director Mischa Santora! After seven successful seasons under the expert leadership of Andrew Altenbach, MBE is opening a new chapter of its exploration and performance of the works of J.S. Bach, his sons and contemporaries. Mr. Santora, former associate conductor of the Minnesota Orchestra and a regular guest with the SPCO, comes to MBE after an exhaustive search for a conductor both knowledgeable and experienced in baroque music and possessing the considerable technical skills needed for this challenging and often tricky repertoire. He also brings a warm and collaborative conducting style. Please join us this season to welcome Mischa, and to experience concerts filled with dynamic and thrilling baroque music! $30 adults, $10 students.
---
Bryant-Lake Bowl Theater
810 W. Lake St., Mpls. 55408
Saturday, Oct. 26, 7 p.m.
Featuring eating contests, opera singing, trolls, hot guitar licks and more, Ms. Luisa Eats is back for a one-night-only vaudeville variety show just in time for Halloween.
Thursday, Oct. 31, 7 p.m.
Spend Halloween night with The Mysterious Old Radio Listening Society as they spin spooky tales inspired by Mary Shelley's "Frankenstein," performed in the style of a classic old radio show complete with commercials, live music and sound effects.
Further information and tickets at www.bryantlakebowl.com/cabaret-theater/ or 612-825-8949.
---
Farming for Soil Health, Clean Water & Climate Resilience
Saturday, Oct. 26, 7 to 8:30 p.m.
Farm Table Foundation
110 Keller Ave. N.
Amery, Wis.  54001
RSVP to Mike Schut, programdirector@farmtablefoundation.org.
How agricultural land is managed in the St. Croix Watershed can greatly impact how clean and clear the river is. If you could protect water, improve soil health, and help address climate change through the way you ate or the way you farmed, wouldn't that be a pretty enticing opportunity? Farmers are finding, and science is backing them up, that certain farming practices can protect water, improve soil health, store carbon in the soil, and make their cropping systems more resilient to severe weather impacts.
George Boody, science and special projects leader at the Land Stewardship Project, will talk about how farmers are adopting these regenerative systems, which include adoption of perennial crops, longer rotations, cover crops, and integration of livestock on the land with managed rotational grazing. The kinds of changes needed in markets and public policies to encourage and implement these practices on a wide scale will also be addressed, with time for audience questions and discussion.
Whether you a) eat food; b) farm "conventionally"; or c) farm "organically," this is an evening for you.
This talk is co-sponsored by the St. Croix River Association and the Land Stewardship Project.
George Boody is science and special projects lead at the Land Stewardship Project (LSP). Having previously served as LSP's executive director, he has co-directed several interdisciplinary projects that measure and predict ecological and financial benefits from diversified farming systems. George has published papers on agroecology and policy and has a M.Sc. in horticulture and human nutrition and a B.S. in biology. He lives with his wife, Ann, in Minneapolis where they raised their family and built their house, and continue to garden, canoe, cross-country ski, and care for their grandchildren. George has deep roots in rural Minnesota, where his mother grew up on a farm and was a nurse, and his dad was a doctor. With 4,000 primarily rural and farm members, LSP advances transformative structural change and empowers family farmers to adopt regenerative farming systems, thereby improving soil health and storing carbon.
---
Jim Crow of the North
Documentary Screening and Filmmaker Talk
Monday, Oct. 28
6:30 to 8:30 p.m.
Crosstown Covenant Church
5540 30th Ave. S.
Mpls. 55417
Building on two community conversations with Mapping Prejudice this year, we are thrilled to host Daniel Bergin, Minneapolis filmmaker, to our community for a screening of "Jim Crow of the North." The event is presented in partnership with Crosstown Covenant Church, NENA & Restoration Anglican Church.
This Twin Cities PBS Originals documentary traces the roots of racial disparities in housing segregation in the Minneapolis area. But this story also illustrates how African-American families and leaders resisted this insidious practice, and how Black people built community—within and despite—the red lines that these restrictive covenants created.
For more information about the event, contact Crosstown Covenant Church at 612-724-3601.
---
STAR-Lite Training: Learning Strategies for Trauma Awareness and Resilience in a Single Day
Wednesday, Oct. 30, 8:30 a.m. to 4:30 p.m.
Sanctuary Covenant Church
710 W. Broadway Ave.
Mpls. 55411
Pre-register at http://sloct302019.eventbrite.com 
Pay-What-You-Can up to $35. STAR-Lite is a single-day evidence-based training integrating neuropsychology, trauma healing and resilience, restorative justice, nonviolent conflict transformation, and broadly defined spirituality.
a. Define the complete spectrum of intersectional psychological trauma and common responses.
b. Learn the links between unhealed trauma and cycles of victimhood and violence.
c. Learn the primary trauma healing and resilience models, concepts, and associated strategies.
d. Explore ways to apply trauma healing, resilience, and restorative justice practices toward building peace within your sphere of influence.
Optional 6.5 hours of Continuing Education (CEs) approved for Nurses, Teachers, and Mental Healthcare Professionals and 5.5 hours CLEs for Attorneys for an additional $35. Space is limited to 60. Everyone is welcome.
---
7th Annual Cine Latino 
Nov. 1 – 7 
St. Anthony Main Theatre
115 SE Main St.
Mpls. 55414
Check out this celebration of new Latin American and Ibero cinema. Tickets and info can be found at mspfilm.org.
---
Community Invited to Celebrate Peacebuilding Award
Friday, Nov. 1
4:30 to 8:30 p.m.
MN Peacebuilding Office
5200 47th Ave. S., Mpls. 55417
The Minnesota Peacebuilding Leadership Institute has just received the 2019 Melanie Greenberg U.S. Peacebuilding Award for Excellence from the Alliance for Peacebuilding and they invite the community to celebrate with them.
MNPeacebuilding [Leadership Institute] are the people who organize the monthly peacebuilding film series held at the Birchwood Cafe; who hold STAR (Strategies for Trauma Awareness and Resilience) trainings fairly often in the metro area as well as restorative justice trainings; who put on Lunafest every year at the Riverview Theatre; and who sponsor monthly Coming to the Table (CTTT) meetings in the metro area, which provide "relationship engagement, leadership, resources, and a supportive environment to dismantle racism that is rooted in the United States' history of slavery."
Donna Minter is the founder and executive director of MNPeacebuilding [Leadership Institute]. As a forensic and neuropsychologist for 20-plus years, she witnessed patients and incarcerated people with serious unhealed psychological trauma precipitating passive and active violence in their lives and communities. Their peace was stolen from them. They wanted to build peace back into their lives, but they did not know how. Unhealed psychological trauma is a public health epidemic that few know how to talk about or are willing to address.
After attending the five-day Strategies for Trauma Awareness and Resilience (STAR) Training, she instigated STAR in Minneapolis in 2010. STAR integrates neuropsychology, trauma healing, resilience, restorative justice, nonviolent conflict transformation, and broadly defined spirituality. STAR facilitates grassroots peacebuilding by transforming psychological trauma into nonviolent power. Twenty-five trainees, representing diverse cultural and religious communities attended. Afterwards they asked Donna to offer STAR for their colleagues. MNPeacebuilding has since offered STAR and related trainings and racial healing events to over 3,100 people, with financial support from The Saint Paul, F. R. Bigelow, and Oswald Family Foundations; City of Minneapolis Division of Race and Equity's ReCAST grant; City of Minneapolis Department of Health Violence Prevention Fund; and Thrivent Financial.
RSVP and details at https://peacebuildingopenhousenov12019.eventbrite.com