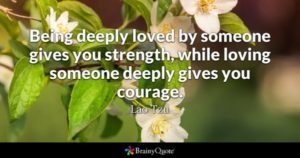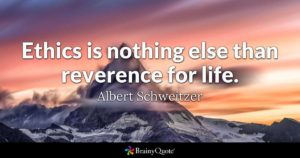 ---
EVENTS
---
Taizé Service
Friday, Feb. 10, 7 p.m.
Minnehaha United Methodist Church
3701 E. 50th St., Mpls.
With all that is going on around us, it is important to slow down and make sure we are feeding our souls and listening for God periodically. Take an opportunity for renewal through prayer, song and silence at our monthly Taizé services. Join us on Feb. 10 at 7 p.m. or any second Friday of the month (October through May). In addition, we will be livestreaming our services as well, so you can catch Taizé from your home (or cabin or wherever you are) in real time, or anytime you want. www.minnehaha.org
---
Saint Mark's Music Series
In Recital: Andrew Kane
Sunday, Feb. 12, 2023, 2:30 to 4 p.m.
Saint Mark's Episcopal Cathedral
519 Oak Grove St., Mpls.
Baritone Andrew Kane with accompanist Raymond Johnston perform a varied program, to include Dichterliebe by Schumann.
https://ourcathedral.org/concerts/
---
The Praxis of Hope: Ricardo Levins Morales
Wednesday, Feb. 15
In person and online
United Theological Seminary
767 Eustis St., St. Paul
"The Praxis of Hope: An Evening with Ricardo Levins Morales" will be presented to both in-person and online audiences on Feb. 15. Based in South Minneapolis, Morales is an artist and organizer who uses art as a form of political medicine to help people heal from the injuries and realities of oppression. This event, the second in a three-part "Praxis Series" aimed at helping participants embody and live into lessons about Love, Hope, and Faith that are foundational for justice work, is sponsored by the Leadership Center for Social Justice at United Theological Seminary of the Twin Cities in order to broaden its social justice outreach to a wider community. For more information, visit www.unitedseminary.edu.
---
The Listening Ear at Living Spirit: Mental Health for Everyone
Wednesday, Feb. 15, 6:30 p.m.
In-person and online
Living Spirit United Methodist Church
4501 Bloomington Ave., Mpls.
Living Spirit offers a monthly night of mental health education and check-ins on third Wednesdays. The event on Feb. 15 begins at 6:30 p.m. with a half-hour education session, followed by some practical exercises. At 7:30 p.m., participants can meet one-on-one with a trained listener to check in about their mental health in general or discuss a particular issue. The event is free and open to people of any (or no) faith traditions. Participate in person at Living Spirit or online via our livestream/Zoom.
More information at our website: https://livingspiritumc.org/listeningear.
---
Ongoing events at Faith Evangelical Lutheran Church
3430 E. 51st St., Mpls.
Blind Ministry – Saturday, Feb. 18, noon to 2 p.m.
AA group – Mondays 6:30 p.m.
Senior Exercise Class – Mondays 10 a.m.
NA groups – Wednesdays 7:30 pm
www.faithlutheranmpls.org
---
'Beyond Incarceration' webinars
Tuesdays, Feb. 7, Feb. 21, March 7 and March 21, 6:30 p.m. CST
Online
The Mennonite Church USA is presenting a new webinar series, "Beyond incarceration: A hard look at dismantling the prison system and building healthy communities." Join us to learn about the ways the faith community is actively understanding and working against these complex systems of confinement. The webinars will take place on Feb. 7, Feb. 21, March 7, and March 21 at 6:30 p.m. CST. They will be followed by learning tour opportunities in different parts of the U.S. Registration link: mcc.org/beyond-incarceration-webinars.
---
Lent Procession Service
Sunday, Feb. 26, 4 p.m.
Mount Olive Lutheran Church
3045 Chicago Ave., Mpls.
Mount Olive's Music and Fine Arts Series is an artistic gift to God and the Twin Cities community. Each year Mount Olive produces a Music and Fine Arts Series aimed at the wider Twin Cities audience. Lent Procession is a contemplative service of lessons and carols for Lent. It is an opportunity to withdraw from the busyness of life; a time to sing, pray, listen, smell—a time to fully enter into the season of Lent, renewing our lives as children of God. Mount Olive Cantorei and David Cherwien, organist and director. www.mountolivechurch.org/music/music-fine-arts-series/
---
'Transfer of Memory'
On view through Feb. 28
Plymouth Congregational Church
Jones Commons
1900 Nicollet Ave., Mpls.
In partnership with the Jewish Community Relations Council of Minnesota and the Dakotas (JCRC), "Transfer of Memory" is a touring exhibition of portraits and accompanying stories of Minnesota Holocaust survivors. While each person has a story of survival under exceedingly difficult circumstances, the color photographs focus on life and hope. Their lives are reminders of the value of freedom and the enduring human spirit.
---
Donate items to newly arrived refugee families this winter
It's getting chilly out there! MCC Refugee Services is currently collecting warm bedding to help our families stay nice and warm this winter. We are collecting comforters, queen- and twin-sized sheets, and pillows.
A unique request: we are also looking for a coffee table for one of our clients for her family to gather around for meals.
Do you have items you would like to donate? Please email [email protected] or call 612-230-3219.
---
Contemplative Meditation
Thursdays at 9 a.m. online
First Monday of the month, 7 to 9 p.m. in person
Plymouth Congregational Church
1900 Nicollet Ave., Mpls.
The Plymouth Contemplatives are an affinity group committed to personal and collective transformation. Together we share in contemplative movement, silence, and group discernment as ways to be present to God dwelling in our hearts, in Plymouth's congregational life, and in our wider community. We participate in a variety of practices with the common intention of releasing attachments to our smaller selves and consciously consenting to the movement of the Spirit through us. These exercises can help us step off the emotional roller coaster of our times. The practice of focusing on the Spirit's movement helps us find our way through a topsy-turvy world. Everyone is welcome. Learn more about how to participate either online or in person at https://www.plymouth.org/connect/contemplatives/.
---
Minneapolis Friends Meeting
Fall-Winter Schedule
4401 York Ave. S., Mpls.
The Fall-Winter schedule for Minneapolis Friends Meeting is now in effect. Unprogrammed worship 9 to 10 a.m.; Mid-morning program 10:15 to 11 a.m.; Semi-programmed worship 11:15 a.m. to 12:15 p.m. Services will continue to be hybrid – join us on Zoom or at the Meetinghouse. Please go to our website at minneapolisfriends.org for more information. All are welcome!
---
Ongoing Tuesday Vigils for Justice
Tuesdays, noon to 12:30 p.m.
Plymouth Congregational Church
1900 Nicollet Ave., Mpls.
Racial Justice Initiative justice vigils are now being held from noon to 12:30 p.m. every Tuesday. Please join us when you are able. We always meet by Door 1 near Jones Commons. www.plymouth.org
---
SHARING FOOD
---
Calvary Emergency Food Shelf
2553 Chicago Ave., Mpls.
612-827-2504, ext. 3
The Calvary Food Shelf has reopened in our new location at 3553 Chicago Ave. and continues to create access to fresh, nutritious food for the community. We are open for individual choice shopping BY APPOINTMENT on Wednesdays from 11 a.m. to 2 p.m. and on Saturdays from 9 a.m. to noon. Call 612-827-2504, ext. 3 for more information.
---
First Nations Kitchen
3044 Longfellow Ave., Mpls.
612-791-1253
First Nations Kitchen welcomes our neighbors to our weekly produce giveaway! Every Sunday from 4 to 5 p.m. you can come get primarily organic produce outside FNK. We are trying to provide cooked meals as often as possible, but currently have not been able to schedule cooks regularly. If you want to donate or volunteer, email us at [email protected]. For more information, see: https://firstnationskitchen.org
---
Greater Friendship Missionary Baptist Church and Friendship Community Service 
2600 E. 38th St., Mpls.
Food Hub
Free food, hygiene products, and some household goods.
Tuesday and Thursday, 1 p.m. to 5 p.m.
2nd and 4th Saturdays, 9 a.m. to 1 p.m.
Please bring ID and wear a mask. Social distancing guidelines are in place.
---
Groveland Emergency Food Shelf
1900 Nicollet Ave., Mpls.
Plymouth Congregational Church
612-871-0277
Monday – Friday
9:30 a.m. to noon
On Groveland Avenue between Nicollet and Lasalle (Temporary entrance on Nicollet Avenue)
Hosted in the basement of Plymouth Congregational Church
Delivery is available for individuals who are housebound due to disability.
https://www.grovelandfoodshelf.org/
---
Minnehaha United Methodist Church 
3701 E. 50th St., Mpls. 
612-721-6231 
The Minnehaha Food Shelf serves food for the hungry on Tuesdays from 10 a.m. to 3 p.m. We help distribute up to 30,000 pounds of food each month. In response to the COVID-19 virus, we have changed many things to protect both our guests and our volunteers – rigorous cleaning routines, streamlined procedures, moving outside, wearing face masks and following the 6-foot social distancing guideline. Please be patient as we continue to improve what we do.  https://www.facebook.com/MinnehahaFoodShelf/
---
New Creation Baptist Church
1414 E. 48th St., Mpls.
612-825-6933 
We're still here to serve you on the first through the fourth Saturdays from 10 a.m. to 2 p.m. We have re-opened the food shelf to choice shopping. We do require mask, sanitizer and temp check. Be safe and God bless! https://www.facebook.com/NCBCfoodshelf/
Food Shelf
Saturdays (except 5th Saturdays)
10 a.m. to 2 p.m.
(Brown door on the corner of 48th St. and 15th Ave.)
---
Nokomis Heights Lutheran Church
5300 10th Ave. S., Mpls.
612-825-6846
Serving Loaves and Fishes free community meals on Wednesdays from 5 to 6 p.m. The meals are all "to-go" meals, served from the northwest door on 53rd Street. These meals are free to anyone, no questions asked. You might have had a hard day and simply cannot cook dinner. Or maybe you've paid your last bill for the month and cannot buy groceries. Whatever your circumstance, you are welcome. You can simply drive or walk up to the church and receive a meal any Wednesday evening between 5 and 6 p.m.
---
Soup for You! Cafe at Bethany  
2511 E. Franklin Ave., Mpls.
612-332-2397 
Soup for You! operates out of the basement of century-old and deeply rooted Bethany Lutheran Church that we honor in our name. After two years of COVID lockdown and serving our community through a set of three glass doors, Soup for You! Café is back to an open dining room. Monday through Friday, noon to 1 p.m. Wednesdays, groceries, noon to 1 p.m. Large space, high ceilings, only four chairs per table, all volunteers vaccinated/boosted. https://soupforyou.info/
---
Community Meals at Walker Church
3104 16th Ave. S., Mpls.
612-722-6612
Free to-go meals and groceries are available for pick-up every Monday from noon to 2 p.m. All are welcome.
Sisters Camelot holds a separate food distribution out of Walker Church every third and fifth Tuesday of the month starting at 2:30 p.m. Follow Sisters Camelot on Facebook or at http://sisterscamelot.org/ for more.