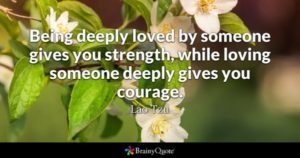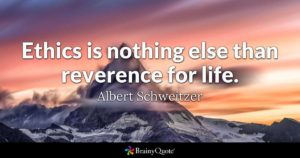 ---
EVENTS
---
'Making Spirits Bright'
Community Christmas Festival
Saturday, Dec. 9, 3 to 5 p.m.
Plymouth Congregational Church
1900 Nicollet Ave., Mpls.
We celebrate the Christmas story in community together. The festival will have activities indoors and outdoors, including carol singing and musicians, crafts and art projects, a living nativity scene, live animals, cookies, hot snacks and warm beverages. All are welcome to this joyous event! www.plymouth.org/christmasfestival
---
75th Anniversary of the Genocide Convention: The Challenge of Prevention
Wednesday, Dec. 13, 7 to 9 p.m.
Online via Zoom
This program examines the efforts to prevent and punish genocide perpetrators at tribunals from Nuremberg to the International Criminal Court, including the story of an undercover agent operating in Europe during World War II. To learn more and register, go to worldwithoutgenocide.org and click on Upcoming Events.
---
St. Paul Chamber Orchestra
Handel's 'Messiah'
Dec. 14-15, 7 p.m.
Basilica of Saint Mary
88 N. 17th St., Minneapolis
Celebrate the holidays with one of classical music's most beloved traditions and join the SPCO for our extremely popular annual performances of George Frideric Handel's "Messiah." Dmitry Sinkovsky and the SPCO will be joined by an all-star roster of vocal soloists and renowned vocal ensemble "The Singers" in what is sure to be a wonderful musical experience for the whole family this holiday season.
Co-presented with the Basilica of Saint Mary. For tickets, go to https://content.thespco.org/events/holiday-concerts-handels-messiah-2324/.
---
Blue Christmas Taizé Service
Friday, Dec. 15, 7 p.m.
Minnehaha United Methodist Church
3701 E. 50th St., Mpls.
Feeling a little blue for Christmas? You are invited to rest awhile in silence, in quiet music, and in the glow of candlelight as we observe our Blue Christmas Taizé service on Dec. 15 at 7 p.m. Whether you need an opportunity to just sit still for a little bit, or you are looking for a way to acknowledge feelings of loss or depression, join with others for an hour of reflection and rest as we continue to find God's presence in the midst of wherever we are. www.minnehaha.org/taize.html
---
Christmas on Copper Street
Sunday, Dec. 17, 2 to 4 p.m.
Hennepin Avenue United Methodist Church
511 Groveland Ave., Mpls.
Copper Street Brass showcases the evolution of the brass quintet with inventive concerts, diverse instruments, and a fresh perspective on instrumental music. Continuing a long tradition of concerts at Hennepin Avenue UMC, CSB's popular holiday concert celebrates the stories and sounds of the season performed with passion, humor and virtuosity. Hear music ranging from classical to carols, childhood movies to rock and pop, and much more. Join us for a concert the whole family will love! Tickets available at haumc.org/event/christmas-on-copper-street-live.
---
Refugee donations needed!
From the Minnesota Council of Churches: We are experiencing high demand for certain donations for refugees. Please call (612) 247-9760 or email [email protected] to donate: feminine products; new pillows; laundry detergent; toothbrushes; toothpaste; bars of soap; disposable razors; all-purpose cleaner; and dish soap. Thank you!
---
Contemplative Meditation
Thursdays at 9 a.m. online
First Monday of the month, 7 to 9 p.m. in person
Plymouth Congregational Church
1900 Nicollet Ave., Mpls.
The Plymouth Contemplatives are an affinity group committed to personal and collective transformation. Together we share in contemplative movement, silence, and group discernment as ways to be present to God dwelling in our hearts, in Plymouth's congregational life, and in our wider community. We participate in a variety of practices with the common intention of releasing attachments to our smaller selves and consciously consenting to the movement of the Spirit through us. These exercises can help us step off the emotional roller coaster of our times. The practice of focusing on the Spirit's movement helps us find our way through a topsy-turvy world. Everyone is welcome. Learn more about how to participate either online or in person at https://www.plymouth.org/connect/contemplatives/.
---
Ongoing Tuesday Vigils for Justice
Tuesdays, noon to 12:30 p.m.
Plymouth Congregational Church
1900 Nicollet Ave., Mpls.
Racial Justice Initiative justice vigils are now being held from noon to 12:30 p.m. every Tuesday. Please join us when you are able. We always meet by Door 1 near Jones Commons. www.plymouth.org
---
SHARING FOOD
Sunday Evening Community Meals
These Sunday evening community meals are hosted and provided by Align Minneapolis member congregations and are free and open to all.
2nd Sunday: Dec. 10, 5-6 p.m.
Plymouth Congregational Church
1900 Nicollet Ave., Mpls.
(Enter from Nicollet Ave. side near 19th St.)
To-go meal, produce and groceries from Groveland Food Shelf
3rd Sunday: Dec. 17, 5-6 p.m.
Plymouth Congregational Church
(Enter from Nicollet Ave. side near 19th St.)
To-go meal, produce and groceries from Groveland Food Shelf
4th Sunday: Dec, 24, 5-6 p.m.
Westminster Presbyterian Church
1200 Marquette Ave., Mpls.
In-person meal around tables
5th Sunday: Dec. 31, 4:30-6 p.m.
Hennepin Avenue UMC
511 Groveland Ave, Minneapolis
In-person meal around tables
---
Calvary Emergency Food Shelf
2553 Chicago Ave., Mpls.
612-827-2504, ext. 3
The Calvary Food Shelf has reopened in our new location at 3553 Chicago Ave. and continues to create access to fresh, nutritious food for the community. We are open for individual choice shopping BY APPOINTMENT on Wednesdays from 11 a.m. to 2 p.m. and on Saturdays from 9 a.m. to noon. Call 612-827-2504, ext. 3 for more information.
---
First Nations Kitchen
3044 Longfellow Ave., Mpls.
612-791-1253
First Nations Kitchen, an outreach of All Saints Episcopal Indian Mission, welcomes all to our weekly To Go meals and Produce Give Away every Sunday from 4-5 p.m. outside our building. We cook fresh, organic, indigenous meals and give away organic produce rain or shine. This is a barrier-free food program. To donate or volunteer contact us at [email protected] or go to our website: https://firstnationskitchen.org.
---
Greater Friendship Missionary Baptist Church and Friendship Community Service 
2600 E. 38th St., Mpls.
Food Hub
Free food, hygiene products, and some household goods.
Tuesday and Thursday, 1 p.m. to 5 p.m.
2nd and 4th Saturdays, 9 a.m. to 1 p.m.
Please bring ID and wear a mask. Social distancing guidelines are in place.
---
Groveland Emergency Food Shelf
1900 Nicollet Ave., Mpls.
Plymouth Congregational Church
612-871-0277
Monday – Friday
9:30 a.m. to noon
On Groveland Avenue between Nicollet and Lasalle (Temporary entrance on Nicollet Avenue)
Hosted in the basement of Plymouth Congregational Church
Delivery is available for individuals who are housebound due to disability.
https://www.grovelandfoodshelf.org/
---
Minnehaha United Methodist Church 
3701 E. 50th St., Mpls. 
612-721-6231 
The Minnehaha Food Shelf serves food for the hungry on Tuesdays from 10 a.m. to 3 p.m. We help distribute up to 30,000 pounds of food each month. In response to the COVID-19 virus, we have changed many things to protect both our guests and our volunteers – rigorous cleaning routines, streamlined procedures, moving outside, wearing face masks and following the 6-foot social distancing guideline. Please be patient as we continue to improve what we do.  https://www.facebook.com/MinnehahaFoodShelf/
---
New Creation Baptist Church
1414 E. 48th St., Mpls.
612-825-6933 
We're still here to serve you on the first through the fourth Saturdays from 10 a.m. to 2 p.m. We have re-opened the food shelf to choice shopping. We do require mask, sanitizer and temp check. Be safe and God bless! https://www.facebook.com/NCBCfoodshelf/
Food Shelf
Saturdays (except 5th Saturdays)
10 a.m. to 2 p.m.
(Grey door on the corner of 48th St. and 15th Ave.)
---
Nokomis Heights Lutheran Church
5300 10th Ave. S., Mpls.
612-825-6846
Serving Loaves and Fishes free community meals on Wednesdays from 5 to 6 p.m. Free, to-go meals served from side door on 53rd Street. Open to everyone, no questions asked. Whatever your circumstances, you are welcome. You can simply drive or walk up to the church and receive a meal any Wednesday evening between 5 and 6 p.m.
---
Soup for You! Cafe  
2511 E. Franklin Ave., Mpls.
612-332-2397 
Monday – Friday, noon to 1 p.m. – Lunch
Wednesday, noon to 1 p.m. – Groceries
Soup for You! operates out of the basement of century-old and deeply rooted Bethany Lutheran Church. Things have changed and continue to be in flux. Soup For You! has not skipped a beat … COVID-19  lockdown, we were there. People were fed. Unrest and our very neighborhood looted and set to flame. Our volunteers came to this place, the people were fed, clothed, nourished and hopefully comforted in this most extreme time of trauma and need. We will continue with the good support of The Village to feed, nourish and comfort all that come to our doors. https://soupforyou.info/