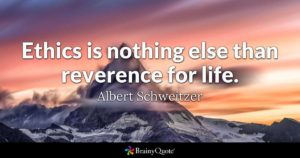 ---
Summer Music Series
Tuesdays, July 16, 23 & 30 7 p.m.
Temple Israel
2324 Emerson Ave. S.
Mpls. 55405
Plymouth Congregational Church, at 19th Street and Nicollet Avenue, is grateful to Temple Israel for hosting its Summer Music Series while Plymouth's sanctuary floors are being refinished. On July 16, Monroe Crossing will play bluegrass. On July 23, Plymouth soloists will sing classics from Rodgers & Hammerstein. And, on July 30, Bradley Greenwald will be joined by Sonja Thompson for English Parlor songs. Don't miss these great concerts! Please note: There is free parking behind Temple Israel.
---
Open Streets Lake + Minnehaha
Sunday, July 21
11 a.m. to 5 p.m.
Holy Trinity Lutheran Church
2730 E. 31st St.
Holy Trinity will be giving away free, uncooked ears of corn and decorating kids' bikes (while supplies last) for Open Streets Lake + Minnehaha.
---
Backpacks for Refugees
School's out for the summer, but the many children arriving with refugee status this summer will need backpacks for school in the fall. This would be a perfect donation drive for your church or office. We invite you to donate one or many backpacks for all ages and genders. For more information, please email the Minnesota Council of Churches Refugee Services at rsvolunteers@mnchurches.org or call 612-230-3219. Thank you!
---
Musical Open House—Hymn Sing
Tuesday, July 23
11 to 11:30 a.m. Lunch
Noon to 1 p.m. Hymn Sing in the sanctuary with Timothy Strand
Mindekirken, The Norwegian Lutheran Memorial Church
924 East 21st St.
Guest musician Timothy Strand is the Director of Music Ministry at Gloria Dei Lutheran Church in St. Paul where he oversees a very active program of choirs, instrumentalists and concerts. Tim is a proud graduate of Gustavus Adolphus College where he studied organ and served as tenor section leader of the Gustavus Choir and received his Masters of Music degree from Indiana University School of Music with emphasis in church music and organ performance. An active freelance accompanist, he plays for Magnum Chorum and just this past year served as pianist for Kim André Arnesen's "Holy Spirit Mass" that was performed by the Together in Hope Choir in Rome this past fall. He performs frequently, accompanying choral demo recordings for both Augsburg Fortress and Morning Star Music Publishers. He also proudly celebrates his "dual" ancestry: Swedish on his father's side and Norwegian on his mother's side—the perfect combination!
$7 donation is requested at the door.
---
MN Peacebuilding Film Series
Tuesday, July 23, 7 to 9 p.m. 
Birchwood Cafe community room
This month's feature film is "The Hmong and the Secret War." In 1961, four years before the Vietnam War, the CIA funded a secret war in Laos. The Hmong became the CIA's surrogate army, fighting and preventing Communism from consuming the country of Laos. Learn about the Secret War in Laos during the Vietnam War and the circumstances that brought the Hmong to America.
The MN Peacebuilding Film Series offers monthly inspiring and thought-provoking films, free and open to the public. Space is limited – please reserve your seat at www.mnpeace.org.
---
Living Spirit Annual Community BBQ
Saturday, July 27
Living Spirit United Methodist Church
4501 Bloomington Ave. S.
Join us as we take to the alley for our annual BBQ. You can enjoy your food underneath the tent, on the lawn, or take it home with you. Meet your neighbors, and enjoy a lazy summer afternoon with us!
Rib Dinner, $13; Slabs of Ribs, $23; Container of beans of coleslaw, $4; Cold beverages, $1; Tips only (meat, no bones), $10. Desserts sold by the United Methodist Women.
---
Events at Faith Evangelical Lutheran Church
3430 E. 51st St. (kitty-corner from the Nokomis Library)
612-729-5463
July 13 – Blind Ministry will meet at Trinity First Lutheran School, 1115 E. 19th St. this month only
July 13 – International Youth Gathering service event at Faith from 9 to 11 a.m.
July 19 – Life Line Screening from 9 a.m. to 5 p.m. Call 1-800-897-9177 to make an appointment.
July 28 – Worship Service outdoors at 10 a.m. followed by fellowship.
August 3 – Book Club: "Great Alone" by Kristin Hannah.
NA Groups – Wednesdays at 7:30 p.m. and
Fridays at 7 p.m.
Exercise Group – Mondays
at 10 a.m.
---
STAR-Lite Training: Learning Strategies for Trauma Awareness and Resilience in a Single Day
Wednesday, July 31, 8:30 a.m. to 4:30 p.m.
Northside Achievement Zone
2123 W. Broadway Ave., #100, Mpls. 55411
Partially funded by Minneapolis Department of Health, Citywide Violence Prevention Fund. Pay-What-You-Can up to $35.
STAR-Lite is a single-day evidence-based training integrating neuropsychology, trauma healing and resilience, restorative justice, nonviolent conflict transformation, and broadly defined spirituality.  STAR-Lite is for individuals who wish to learn the basics of becoming trauma-informed, resilience-oriented, and restorative justice-focused within a shorter-time frame than the 5-day STAR Training. Optional 6.5 hours of Continuing Education (CEs) approved for Nurses, Teachers, and Mental Healthcare Professionals and 5.5 hours CLEs for Attorneys for an additional $35. Space is limited to 60. Everyone is welcome. Preregistration is required at http://sljul312019.eventbrite.com.  Sponsored by www.mnpeace.org.