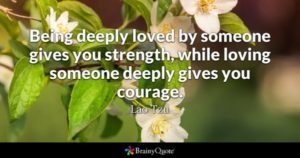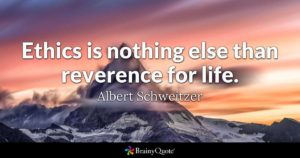 ---
EVENTS
---
Comfort Detained Migrants
Saturday, June 10, 9 a.m. to 1 p.m.
Online via Zoom
Conversations with Friends is holding a training for bilingual speakers of English and either Spanish or Arabic to become pen pals with people detained by Immigrations and Customs Enforcement in Minnesota. The training will take place on Saturday, June 10, from 9 a.m. to 1 p.m., in English, via Zoom, with multiple presenters (info about immigration law; profiles/stories/audios of people with whom we have written and visited); "active listening" sessions; multiple breaks; Q&A; and more.
This training will be in English and at this time we are seeking bilingual (Spanish/English, Arabic/English, 22 years old and older) volunteers. To register for our training, please email us at [email protected] and provide:
a) Your full name, address and cell phone number.
b) Your ethnicity (e.g., Hispanic/Latino, Black, Asian, Native American, Pacific Islander, White/Caucasian).
c) Languages spoken.
More information at https://conversationswithfriendsmn.org/events/.
---
Summer by the Creek
Sunday, June 11, 9:30 a.m. to 1 p.m.
Holy Cross Lutheran Church
1720 E. Minnehaha Pkwy., Mpls.
9:30 a.m. Outdoor worship
11 a.m. Music by neighborhood residents
Food and children's activities until 1 p.m.
Free of charge but accepting donations for the church's Food Pantry
---
Mount Olive Music and Fine Arts Presents:
Music of J. S. Bach
Saturday, June 10, 4 p.m.
Organist Joseph Trucano
Evening Prayer with Cantata BWV105: Herr, gehe nicht ins Gericht mit deinem
by Johann Sebastian Bach
Sunday, June 11, 4 p.m.
Kathleen Romey, conductor; Cantor David Cherwien, organist
The Bach Tage Orchestra and Chorus
Mount Olive Lutheran Church
3045 Chicago Ave., Mpls.
Mount Olive Music and Fine Arts presents two public events in association with its Sixteenth Annual "Bach Tage," or "Bach day." Every year during a two-day convocation, singers (and listeners) from anywhere and of any age gather to explore, rehearse, hear and learn about the music of Lutheranism's greatest composer, Johann Sebastian Bach. This year, participants will prepare Bach's Cantata BWV 105, Herr, gehe nicht ins Gericht mit deinem, which will be incorporated into the service of Evening Prayer on Sunday, June 11. The cantata will be performed by the participants in the weekend conference, with soloists and orchestra.
A reception in the Chapel Lounge follows Evening Prayer. Both events are free and open to the public. For more information, go to http://www.mountolivechurch.org..
---
ACTION Project – A Commitment to Inclusion in our Neighborhoods
Good news! Registration for the 2023-2024 cohort for the ACTION Project is coming soon! We are excited to announce that in addition to congregational registration, individuals not connected to a participating faith community can now participate in the ACTION Project as well … on their own!
To learn more, join us for any of the following ACTION Project info sessions:
Tuesday, June 13, noon to 1 p.m.
Thursday, June 15, 7 to 8 p.m.
Monday, July 10, 7 to 8 p.m.
Wednesday, July 19, noon to 1 p.m.
www.mnchurches.org/what-we-do/action-project
---
Community BBQ
Saturday, July 29, 11 a.m. to 4 p.m.
Living Spirit UMC
4501 Bloomington Ave., Mpls.
Save the date! Living Spirit's annual community BBQ will be held on Saturday, July 29. More information will be posted on our website soon. www.livingspiritumc.org
---
A busy season for welcoming refugees
From the Minnesota Council of Churches: MCC Refugee Services has been bustling with new arrivals. We haven't been this busy welcoming refugees and special immigrant visa holders since 2017. This is a good thing! However, the shelves of our donation room are clearing faster than we'd like.
We are in urgent need of the following items: dish soap, laundry detergent, all-purpose cleaner, toilet paper, toilet bowl cleaner, mops, brooms, cleaning buckets, sponges, waste baskets, laundry baskets, etc. Additionally, there is a need for personal hygiene items (deodorant, shampoo, bar soap, razors, shaving cream, bath towel sets) as well as large pots, pans and frying pans.
Whether they be new or gently used, your items will help welcome and support our new neighbors, making them feel at home more quickly. For questions or to schedule a drop-off, please contact [email protected] or call 612-230-3219. OR order online from our Amazon Wishlist at https://www.amazon.com/hz/wishlist/ls/2144RAQ240DR9/ref=nav_wishlist_lists_1?_encoding=UTF8&type=wishlist.
Thank you for joining us in this ministry of welcoming the stranger!
---
Contemplative Meditation
Thursdays at 9 a.m. online
First Monday of the month, 7 to 9 p.m. in person
Plymouth Congregational Church
1900 Nicollet Ave., Mpls.
The Plymouth Contemplatives are an affinity group committed to personal and collective transformation. Together we share in contemplative movement, silence, and group discernment as ways to be present to God dwelling in our hearts, in Plymouth's congregational life, and in our wider community. We participate in a variety of practices with the common intention of releasing attachments to our smaller selves and consciously consenting to the movement of the Spirit through us. These exercises can help us step off the emotional roller coaster of our times. The practice of focusing on the Spirit's movement helps us find our way through a topsy-turvy world. Everyone is welcome. Learn more about how to participate either online or in person at https://www.plymouth.org/connect/contemplatives/.
---
Ongoing Tuesday Vigils for Justice
Tuesdays, noon to 12:30 p.m.
Plymouth Congregational Church
1900 Nicollet Ave., Mpls.
Racial Justice Initiative justice vigils are now being held from noon to 12:30 p.m. every Tuesday. Please join us when you are able. We always meet by Door 1 near Jones Commons. www.plymouth.org
---
SHARING FOOD
Calvary Emergency Food Shelf
2553 Chicago Ave., Mpls.
612-827-2504, ext. 3
The Calvary Food Shelf has reopened in our new location at 3553 Chicago Ave. and continues to create access to fresh, nutritious food for the community. We are open for individual choice shopping BY APPOINTMENT on Wednesdays from 11 a.m. to 2 p.m. and on Saturdays from 9 a.m. to noon. Call 612-827-2504, ext. 3 for more information.
---
First Nations Kitchen
3044 Longfellow Ave., Mpls.
612-791-1253
First Nations Kitchen, an outreach of All Saints Episcopal Indian Mission, welcomes all to our weekly To Go meals and Produce Give Away every Sunday from 4-5 p.m. outside our building. We cook fresh, organic, indigenous meals and give away organic produce rain or shine. This is a barrier-free food program. To donate or volunteer contact us at [email protected] or go to our website: https://firstnationskitchen.org.
---
Greater Friendship Missionary Baptist Church and Friendship Community Service 
2600 E. 38th St., Mpls.
Food Hub
Free food, hygiene products, and some household goods.
Tuesday and Thursday, 1 p.m. to 5 p.m.
2nd and 4th Saturdays, 9 a.m. to 1 p.m.
Please bring ID and wear a mask. Social distancing guidelines are in place.
---
Groveland Emergency Food Shelf
1900 Nicollet Ave., Mpls.
Plymouth Congregational Church
612-871-0277
Monday – Friday
9:30 a.m. to noon
On Groveland Avenue between Nicollet and Lasalle (Temporary entrance on Nicollet Avenue)
Hosted in the basement of Plymouth Congregational Church
Delivery is available for individuals who are housebound due to disability.
https://www.grovelandfoodshelf.org/
---
Minnehaha United Methodist Church 
3701 E. 50th St., Mpls. 
612-721-6231 
The Minnehaha Food Shelf serves food for the hungry on Tuesdays from 10 a.m. to 3 p.m. We help distribute up to 30,000 pounds of food each month. In response to the COVID-19 virus, we have changed many things to protect both our guests and our volunteers – rigorous cleaning routines, streamlined procedures, moving outside, wearing face masks and following the 6-foot social distancing guideline. Please be patient as we continue to improve what we do.  https://www.facebook.com/MinnehahaFoodShelf/
---
New Creation Baptist Church
1414 E. 48th St., Mpls.
612-825-6933 
We're still here to serve you on the first through the fourth Saturdays from 10 a.m. to 2 p.m. We have re-opened the food shelf to choice shopping. We do require mask, sanitizer and temp check. Be safe and God bless! https://www.facebook.com/NCBCfoodshelf/
Food Shelf
Saturdays (except 5th Saturdays)
10 a.m. to 2 p.m.
(Brown door on the corner of 48th St. and 15th Ave.)
---
Nokomis Heights Lutheran Church
5300 10th Ave. S., Mpls.
612-825-6846
Serving Loaves and Fishes free community meals on Wednesdays from 5 to 6 p.m. The meals are all "to-go" meals, served from the northwest door on 53rd Street. These meals are free to anyone, no questions asked. You might have had a hard day and simply cannot cook dinner. Or maybe you've paid your last bill for the month and cannot buy groceries. Whatever your circumstance, you are welcome. You can simply drive or walk up to the church and receive a meal any Wednesday evening between 5 and 6 p.m.
---
Soup for You! Cafe at Bethany  
2511 E. Franklin Ave., Mpls.
612-332-2397 
Soup for You! operates out of the basement of century-old and deeply rooted Bethany Lutheran Church that we honor in our name. After two years of COVID lockdown and serving our community through a set of three glass doors, Soup for You! Café is back to an open dining room. Monday through Friday, noon to 1 p.m. Wednesdays, groceries, noon to 1 p.m. Large space, high ceilings, only four chairs per table, all volunteers vaccinated/boosted. https://soupforyou.info/
---
Community Meals at Walker Church
3104 16th Ave. S., Mpls.
612-722-6612
Free to-go meals and groceries are available for pick-up every Monday from noon to 2 p.m. All are welcome.
Sisters Camelot holds a separate food distribution out of Walker Church every third and fifth Tuesday of the month starting at 2:30 p.m. Follow Sisters Camelot on Facebook or at http://sisterscamelot.org/ for more.