Ash Wednesday is on Valentine's Day this year. On Ash Wednesday you recognize your mortality and repent of your sins. On Valentine's Day you celebrate romantic love and other deep loves. I guess in a way we don't truly love without going through our Ash Wednesdays. –Somebody on Facebook
---
Hope is putting faith to work when doubting would be easier. ~Author Unknown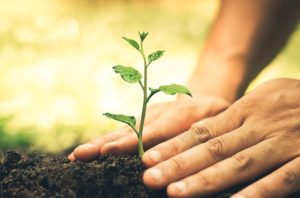 ---
All the gods, all the heavens, all the hells are within you. —Joseph Campbell
---
I know the horrors of war, as only a soldier can … I also know that every weapon made, and every rocket launched, is a theft from the poor. —Former President General Dwight D. Eisenhower
---
The opposite of love is not hate, it's indifference. The opposite of art is not ugliness, it's indifference. The opposite of faith is not heresy, it's indifference. And the opposite of life is not death, it's indifference. —Elie Wiesel (1928 – 2016)
---
Another church fights the system to shelter homeless people. Earlier this year, a United Methodist congregation in La Crosse, Wisc., ended its year of allowing homeless people to camp out overnight on its property due to insurance issues. This week an Episcopalian congregation in St. Cloud, Minn., sued that city for the right to house one homeless individual in a "tiny house" on its property. How is your congregation fighting for the homeless? —from the Minnesota Council of Churches newsletter
---
The greatest reward of this constant interrogation, confrontation with the brutality of my country, is that it has freed me from ghosts and myths. —Ta-Nehisi Coates
---
You cannot prove the nonexistence of God; you just have to take it on faith. —Woody Allen
---
Injustice anywhere is a threat to justice everywhere. —Martin Luther King Jr.
---
Education in the principle of the oneness of humanity is the shortest route out of poverty and prejudice. —National Spiritual Assembly of the Baha'is of the United States, 1991.
---
You may believe that you are responsible for what you do but not for what you think. The truth is that you are responsible for what you think, because it is only at this level that you can exercise choice. What you do comes from what you think. —A Course in Miracles
---
The Parliament of the World's Religions, a leading global interfaith movement, will meet in Salt Lake City in October. In an historic first, more than half of its presenters are women.
---
A loving heart is the beginning of all knowledge. —Thomas Carlyle
---
Remember, if you ever need a helping hand, you'll find one at the end of your arm … As you grow older you will discover that you have two hands. One for helping yourself, the other for helping others.—Audrey Hepburn
---
An atheist is a man who has no invisible means of support. —John Buchan
---
Every year Minneapolis Muslim neighbors invite people of faith to attend free Ramadan dinner open houses, called "Taking Heart iftars." Reaching a new record, this year over 570 people chose to build interfaith relationships by attending these dinners. Keep your eyes open for opportunities to attend during Ramadan of 2015. —From the Minnesota Council of Churches newsletter
---
The Parliament of the World's Religions grieves whenever violence and conflict flare, as is now occurring in Palestine and Israel. Grief, however, must not paralyze faith communitities and the interfaith movement into silence and inaction. Instead, we are called to serve as moderating agents in the cause of sustainable justice, unconditional compassion, and enduring peace by raising our voices against those who seek the annihilation of their enemies. —Statement from the Council for a Parliament of the World's Religions
---
Art is a window into being human with one another and God, communicating our humanity and the presence of the divine in ordinary life.

---
Nobody can help everybody.
But everybody can help somebody.

---
Overcoming poverty is not a task of charity, it is an act of justice. Like Slavery and Apartheid, poverty is not natural. It is man-made and it can be overcome and eradicated by the actions of human beings.
—Nelson Mandela
---
Peace on Earth
In a groundbreaking new study titled "Turban Myths," researchers at SALDEF (Sikh American Legal Defense and Education Fund) and Stanford University found that 70% of Americans misidentify turban-wearers as Muslim, Hindu, Buddhist or Shinto. In fact, almost all men in the U.S. who wear turbans are Sikh Americans, whose faith originated in India.
---
Overcoming poverty is not a task of charity, it is an act of justice. Like Slavery and Apartheid, poverty is not natural. It is man-made and it can be overcome and eradicated by the actions of human beings. —Nelson Mandela