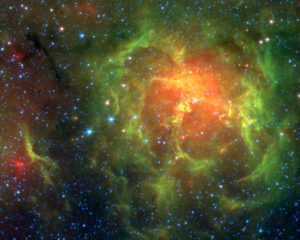 BY AMY BLUMENSHINE
The good sisters of Sabbath House, a stalwart southside institution on Portland Avenue, invite the public to their 2013 Advent prayers in preparation for Christmas. This year's theme is inspired by a poem that addresses God as the creator of the stars, recognizing how each of us is called to shine in and from the heart.
The Franciscan Sisters of Little Falls, Minn., reverence and preserve all of God's creation and have had various local ministries since 1984. Over the last 10 years, the women religious have made their residence available for taking Sabbath, observing the universe's code for rest and reflection after action (tension/release) on various days of the week. They call it "a place apart in the middle of the city for renewal, rest and quiet." They offer daytime retreats for individuals—with an ambiance and good meals supporting guided or independent spiritual search and questing. From time to time, they have public events, like the Advent Monday Evening Prayer series (7-8 p.m., Dec. 2, 9 & 16), featuring musicians, inspiring readings and time for reflection. Contact Sister Joanne Klinnert at 612-822-2623 or [email protected] for more details.
This Roman Catholic order of Franciscan Sisters is based in Little Falls, Minn., but has taken root in many locations around the world, including Central America and the Central neighborhood, at 3228 Portland Ave. The Franciscan Sisters worldwide pray for those attending Sabbath House and for its neighborhood. People of a variety of faith traditions have found their backgrounds affirmed at Sabbath House.