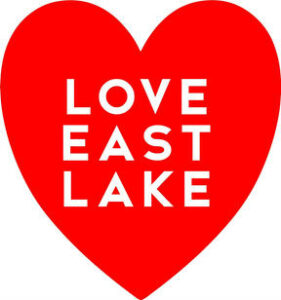 BY GRACE BERKE
After three years of monthly meetings, reading online forums and social media posts, and hearing from neighbors and business owners in the community, the South Minneapolis Public Safety Coalition (SMPSC) is putting forward a proposal for a $10 million investment in concentrated, street-level resources in areas across the City of Minneapolis that experience a disproportionate amount of safety and livability issues.
SMPSC has been organizing since 2016, and a key pillar within its mission is to advance collaborative practices that improve community safety for everyone. More than 80 people representing residents, businesses and organizations contribute to the group's makeup, and it consistently engages elected and appointed city and county representatives about key areas of opportunity. Currently, this includes the call for more investment to public infrastructure, adequate resources for the most vulnerable, restorative justice practices, and increased cleanup along and near key commercial corridors.
In the summer of 2018, the coalition received a grant for the "Love East Lake" initiative, a series of events and happenings to activate the corridor and drive positive energy to Lake Street. While Love East Lake did accomplish its goals, SMPSC saw that one-off events and engagements simply aren't enough to materially change the serious livability and safety concerns being faced by this community every day, especially in the spring and summer months. This is driving the group's current efforts to advocate for $10 million of public and private funding that can help make a sustainable difference.
The SMPSC proposal calls for the City of Minneapolis to lead efforts that secure $10 million in public and private funds that can amplify strategic safety and livability resources. These resources will be concentrated around key zones along Lake Street, Franklin, Riverside, and Broadway corridors. Resources include:
– A Community Services Team of paid outreach staff to connect people with existing health and human services (both private and public, at the city and county level). This outreach team would help remove barriers to access for these services, including transportation, lack of information or misinformation, etc. Considering the increase of those experiencing homelessness and the continued uptick in drug and opioid use, these realities clearly point to a need for a daily and robust means to conduct effective outreach throughout the city. A portion of the funding would work to strengthen existing social services and pay outreach workers to help ensure people are able to reach services they want and need. This team can also help with street cleanup of litter and needles, which are other health and safety concerns.
– A Street Stand Program can help consistently activate key areas along the corridors. This would provide an entrepreneurial opportunity for individuals as well as help drive positive activity in places that are often considered "hot spots" for drugs and sex trafficking. These areas can develop in high and low traffic areas and can benefit from semi-permanent ways like this to constructively impact space.
– A Restrooms for All fund would support businesses and other organizations along the corridor to provide public access to their restroom. This includes covering infrastructure costs for changes necessary to make the existing bathroom safe as well as upkeep costs on behalf of the business. This step is crucial in changing the narrative around who is allowed to use public spaces. SMPSC firmly believes in dignity and safety for all members of the community, including those experiencing homelessness, addiction or mental illness.
The coalition is striving to ensure community needs are met. There is clear evidence, and growing community exhaustion, that indicates existing programs and services are not meeting the day-to-day needs of supporting livability and safety for everyone. SMPSC believes its current $10 million call for investment in new resources will begin to tangibly improve the health of the entire community.
SMPSC needs the help of residents from all over the City of Minneapolis to help champion positive change. Over the course of the next several months, there are many opportunities to let your elected and appointed officials know more resources are needed. A great first step is by signing onto the group's resource framework, which you can find at ppna.org/smpsc. You'll also find a place to sign up for emails to stay connected to this effort and more. If you're interested in more ways you can show up for, invest in, or advance this work, email Grace Berke at grace@ppna.org.
Grace Berke is a staff member at Phillips/Powderhorn Neighborhood Association (PPNA).