BY DEBRA KEEFER RAMAGE
Lake Street rebuilding and revival
Spring is a good time to talk about Lake Street. Lake Street started rebuilding in the midst of the pandemic from the destruction wrought by the anger unleashed in the George Floyd uprising. But it was slow at first. It's stronger now, and Lake Street is getting back its vibe as a multicultural corridor.
First let's look at two longtime institutions that are each making a comeback or a transformation. The first one is In the Heart of the Beast Puppet and Mask Theatre (HOBT).
You probably know that after 40-plus years of singlehandedly putting on the immense event known as MayDay, HOBT stepped back from that in the summer of 2019, announcing that the 2019 MayDay was its last. A new body was formed called the MayDay Council (MDC).
The MDC is working toward a vision of many MayDays at scattered sites – more sustainable, but still totally rooted in community and build-it-yourself. It is now its own separate enterprise, though partnered with HOBT.
So where does that leave HOBT and the Avalon Theater? Still there, and about to become more visible. The first of a series of new events for the rest of 2023 and beyond has been announced. First up, a Puppet Fashion Show, from Thursday, April 13 through Sunday, April 16. Check out the artists, extra information, promo videos and ticket sales at hobt.org. Also check out the Puppet Library Project kicking off this month. The "HOBT in the Community" heading on the website menu also has a wealth of information about projects in the traveling puppets or teaching areas of HOBT's mission.
The other institution is Walker Community United Methodist Church, or Walker UMC for short. Walker's population, like that of so many other churches, is aging. Young families with children, still plentiful just six or seven years ago, have largely stopped attending. When COVID hit and Sunday services went online, revenue all but vanished overnight, with few of the longtime traditional members being online givers. In the wake of the uprisings, the Walker building was home to many mutual aid projects helping the neighborhood survive. A few are still there and are rent-paying tenants.
Gradually, in-person celebrations returned, but the Zoom option remained.
Ten years ago, the rich panoply of Walker's history was enlarged when a young "church planter" named Tyler Sit came to Walker to start a new kind of church. As Walker gently declined, Sit's New City Church rapidly grew. It turns out this will probably be the key to Walker's survival. In recent months, with new pastor Rev. David Wheeler and a new governing structure, Walker UMC voted to gift the building to New City Church and become their tenants. With the easing of pandemic restrictions, parties, concerts and shows, usually to raise money for various causes, have returned. One such event, to be held on Saturday, April 29, will welcome the Women's Prison Book Project back to Walker for a Book Sale and Brunch fundraiser from 8 a.m. to noon.
Retail along Lake Street
Retail businesses of many kinds are found along Lake Street, many as small local places to buy specialized items. A prime example is Ingebretsen's, which has been present for so long in the
community you might forget about it. An inspiring place to find unique gifts for all occasions, including food, crafts, books and more, almost all of their in-store items are also available online. Check out their fantastic book selection for Nordic noir, travel books, cookbooks and more. I found a book there by an old friend of mine, Ellen Jensen, now living in Norway. Jensen's book, "We Stopped Forgetting," is a scholarly yet intimate dive into the tales of her Sami ancestry.
Speaking of books, you know the Uncles are back, right? In case this is a fantasy or mystery to you, "the Uncles" is the affectionate nickname of twinned bookstores Uncle Edgar's and Uncle Hugo's, specializing in the respective genres of crime/mystery and SF/fantasy. Burned out of a longtime Chicago Avenue location just north of Lake Street, they are now inhabiting the former Glass Endeavors space on 31st Street, just east of Minnehaha Avenue. Visit them today.
Midtown Global Market
One great option for food – as ingredients or ready to eat – can be found at the large booth of Grassroots Gourmet at the Midtown Global Market (MGM). This specialty grocer offers local products such as honey and maple syrup, artisanal cheeses, preserves and pickles, eggs and dairy items, and farm-raised, additive-free meats, all by small-batch producers. You can also get sliced-to-order cheeses and artisan-cured meats. Grab-and-go lunches are available
Mondays through Fridays. Their locally made pistachio shortbread is a personal favorite.
Another perennial favorite at MGM is Manny's Tortas. Tortas are Mexican sandwiches on a crusty wheat roll, with grilled onions, peppers, cheese and avocado added to the meat or bean filling. Manny's tortas, always chockful of fresh ingredients, make a delicious and satisfying meal in themselves, but in case you need more, they also have appetizers, salads and desserts on the menu.
And don't forget Salsa a la Salsa Restaurante and Margarita Bar, which prides itself on serving the most authentic Mexican dishes using recipes that have been handed down in their family through generations. Their mouthwatering menu choices include traditional meat, fish and chicken entrees plus gluten-free and vegetarian options, including their own version of soy chorizo. Salsa a la Salsa can also cater your special event, from box lunches for meetings to large parties and receptions. Visit their website to see their food and drink menus as well as learn more about catering services.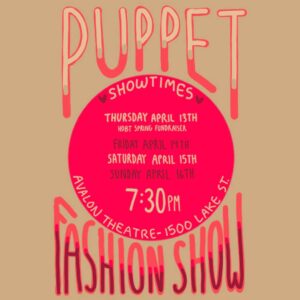 Food and drink options along Lake Street
The Lake Street corridor has always been home to many dining establishments, and this is still the case. The foods of Mexico and the Americas dominate the scene these days. May we suggest you try some of the delicious offerings at Habanero Tacos Grill at 3223 E. Lake St.? And make sure to check out their terrific Google reviews.
Another great dining spot is Galapagos Cafe at 3508 E. Lake St. for Ecuadorian specialties, including breakfasts, seafood, arepas and plantains, as well as a full bar menu. If you want other ethnic cuisines, Himalayan Restaurant offers the foods of Nepal, Tibet and India. And remember to visit Midori's Floating World, which re-opened in a new Lake Street location nearly a year ago with its amazing menu of Japanese comfort food.