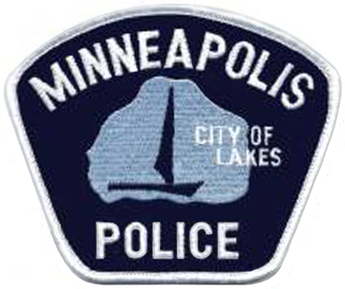 BY KAY SCHROVEN
One thousand and forty days after the murder of George Floyd by a former Minneapolis police officer, the city has a settlement agreement, a legally binding consent decree. A consent decree is a court order that establishes an enforceable plan for sustainable reform. Minneapolis is not the first city to have a consent decree – the cities of Seattle, New Orleans, Portland, Newark and Albuquerque also have them, to name a few.
The agreement is in response to a two-year investigation conducted by the Minnesota Department of Human Rights (MDHR), which revealed what some have known for a long while – that "there is a pattern of race discrimination in the Minneapolis Police Department (MPD) that dates back at least a decade." Upon review of 700 hours of body camera footage, the report states that "Black people in Minneapolis are far more likely to be stopped, searched and arrested than white people." Black people make up about 19% of the city's population. From 2017 to 2020, 78% of police searches involved Black residents. The report further states that there is pervasive evidence of officers using slurs to demean Black people and women. Since Floyd's murder, the city of Minneapolis, the state and the federal Department of Justice have been involved in efforts to overhaul policing in the city. There have been numerous studies, both formal and informal, as well as meetings upon meetings involving the City Council, various communities, police, leaders, activists, academics and administrators. The city and the state, alone met more than 30 times over this agreement. The impact is yet to be seen. What we have is a 144-page document known as the settlement agreement, a court-enforceable agreement with a four-year term enforceable by a judge, aimed at revamping policing in Minneapolis. The City Council approved the new agreement on March 31 by a unanimous vote. Two million dollars have been allocated to get the process started.
Rebecca Lucero, commissioner of the MDHR, described the new agreement as a "powerful tool for change." Mayor Frey said, "It charts a clear road map for the future." Attorney Ben Crump, lead counsel for the Floyd family, called it "monumental." His co-counsel Antonio Romanucci praised its scope.
What's in it?
The agreement addresses a long list of matters related to policing, including use of body cameras, mental health, officer wellness and compliance, use of force with chemicals and tasers, training, intervention with respect to officers reporting officers, protocol for paramedics, pretextual traffic stops, weapons, marijuana, data tracking, de-escalation and officer accountability. Some of the matters have been addressed in the past such as the use of no-knock search warrants and chokeholds. Others are new, including reining in the use of force, eliminating pretextual searches such as using the smell of marijuana or a burned-out tail light to pull over and search. In addition, officers are expected to report officers who are abusing citizens and/or policies. Officers are no longer allowed to make decisions regarding sedating a citizen who may be agitated. And all of it is accountable to a court of law.
But does it have teeth?
The question on many minds is, will it be implemented? That is, enforced? And if so, how will accountability be handled? As it stands, state courts will monitor compliance. State and city officials will appoint an independent team to evaluate effectiveness and ultimately report its findings to Police Chief Brian O'Hara. Attorney Ben Crump has said, "Policy means nothing if you have a culture that is rotten, the culture has to respect the policy." O'Hara points out that often "culture trumps policy." Civil rights attorney Nekima Levy Armstrong echoes Crump and O'Hara's statements, saying, "It will take generations, written words alone will not repair the harm." If that is the case, the question becomes one of how to change the culture. It is believed that culture lives in the unconscious and can lead to unintended complicity. There are many studies and much information available on how to change a culture. Experts agree that basic steps must be taken, such as creating a new and clear mission, developing practices in support of the mission, developing strong leaders and employees, and implementing a method for continuous improvement. So what is the mission of the MPD? Their website states: "We provide safety services to support our environment and quality of life. We protect with courage and serve with compassion. We are responsible for enforcing laws, preventing crime, responding to emergencies and providing services." It may be difficult to convince the families of Jamar Clark, Terrance Franklin, Justine Damond, Travis Jordan, Amir Locke, Fong Lee, George Floyd and more that these mission statements are taken seriously.
The police
An important question – is there police buy-in? That is, will the force embrace the agreement? Or will they see it as a barrier to doing their jobs? Chief O'Hara said, "Officers need direction and support, extensive training is needed." In an interview with WCCO-TV, O'Hara stated that he prefers to "bring officers along" rather than go directly to discipline. The force is still down about 300 officers. There were 910 in 2020 and there are now 593. That's 138 shy of the 731 required by the city charter. O'Hara acknowledges that "terrible things have happened in Minneapolis and there is a need for change." He points out that the cops who remain on the force are resilient. Even with staff shortages, crime rates have come down, such as homicides (non-negligent, 23.5%), carjackings (45.5%), shots fired (31.6%), gunshot wounds (35.9%), as well as assaults, larceny, theft and robbery. Motor vehicle thefts, however, are up 101.9%. The reality is that Minneapolis has a police staffing shortage coupled with crime rates that are higher than before George Floyd's murder and the pandemic. O'Hara described his challenge as "the perfect storm" as he inherited a hangover from the pandemic, the killing of Floyd, and an explosion of guns in the hands of citizens. O'Hara knows there is a divide between the police and the communities they serve, and that trust needs rebuilding. He further acknowledges that understanding and implementing the consent decree is a major challenge requiring extensive retraining.
My efforts to speak directly with MPD officers I know were met with, "We have direction from the Public Information Officer (PIO) and the Chief not to discuss this, sorry." On March 31, The New York Times requested an interview with Sherral Schmidt, president of the Police Officers Federation of Minneapolis, but received no response.
I Dissent
Not everyone is excited about this new document. While it is a step in the right direction, for some it falls short. There has been criticism of the process involved in creating the agreement as well as of the agreement itself. The primary criticism is that there has been a lack of transparency – what is perceived as secrecy around the agreement. Community groups have expressed disappointment that there was no public access to the agreement prior to its approval by the City Council.
The Unity Community Mediation Team, along with the Rev. Ian Bethel Sr. of New Beginnings Baptist Tabernacle church, described the process as "rushed and toothless," preventing the community from having any real power. The team pointed out a lack of change in the disciplinary process. And, because the new review commission is to be appointed by City Council members and the mayor, the power remains with these city leaders. They see no evidence that the city, including the MPD, acknowledges the MDHR findings, hence taking no ownership. City Attorney Kristyn Anderson stated, "It's a typical term of settlement agreements that there is not an admission of liability."
A joint statement was given on April 6 by the Twin Cities Coalition for Justice for Jamar (Clark) and Minneapolis for Community Control of Police (MCCP). Their views are in line with the goals of the grassroots, community-led historical demand by Minneapolis Civilian Police Accountability (CPAC) to enact community control of the Minneapolis Police Department. If implemented, CPAC would be an all-elected, all-civilian body directly accountable to the residents of Minneapolis. Instead of a temporary period of oversight, CPAC would be enshrined in the Minneapolis charter, making it difficult to remove or undermine its powers.
The question has been asked, "If the consent decree is a road map, who is driving us down the road?" There will be two forms of accountability: the Community Commission on Police Oversight and an independent evaluator team. Appointees will be selected by the City Council and the mayor. The independent evaluator will be selected by MDHR and the city and approved by the court. While the finalists will be required to make public presentations, there is no guarantee that the public's preferred evaluator will be approved by the court. The Rev. Bethel called it "undemocratic appointees, not accountable to the public." He asks, "Will leaders suddenly have discernment? Will it be different this time?" The settlement makes no provisions for disciplining and firing officers. The consent decree has a term, so it is not permanent. MCCP would like to see this committee elected, not appointed, and permanently part of the city's process. But for now the power remains with Mayor Frey, Safety Commissioner Cedric Alexander, and Police Chief O'Hara.
There's more
In addition, the U.S. Department of Justice (DOJ) is still investigating the MPD with respect to patterns of discrimination, which could produce yet another agreement. If the state and federal consent decrees conflict, adjustments will be made.