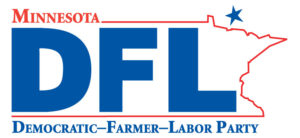 BY ED FELIEN
The DFL will hold an endorsing convention for mayor, Board of Estimate and Taxation and nine Park Board seats on Saturday, July 8, at the downtown Minneapolis Convention Center.
There are four leading candidates for mayor: Betsy Hodges is the incumbent. She hasn't raised a lot of money and her campaign hasn't caught fire. Jacob Frey, currently 3rd Ward City Council member, has raised a ton of money and seems to have been organizing all over the city. He's probably the candidate with the most votes going in. Ray Dehn is a state representative from North Minneapolis. He's very progressive and has the endorsement of Our Revolution, the Bernie Sanders organization. He and Frey are good friends. Together they seem to have the lion's share of the delegates. Tom Hoch worked for the city's Community Development Agency where he negotiated the sale of the Orpheum Theater from Bob Dylan to the city, and then he founded the Hennepin Theater Trust that purchased the theater from the city on a lease-to-buy agreement.
Betsy Hodges seems to be running against Donald Trump. Trump said Minnesota has "suffered enough" for welcoming Somali refugees, and they will bring "generations of terrorism" to Minnesota. Hodges wrote in response on Facebook: "It is a privilege and an honor to be mayor of the city with the largest Somali population in this country. Your ignorance, your hate, your fear just make me remember how lucky we are to have neighbors who are so great." But Hodges and City Council Member Blong Yang decided against suing Wells Fargo and U S Bank for their racist redlining of minority communities that was the major factor in the failure of the subprime loans that devastated North Minneapolis. Myron Orfield estimated the Twin Cities metropolitan area lost $20.5 billion because of those racist lending practices. And Hodges could have asked the state attorney general or the State Civil Rights Commission to independently look at the police killings of Terrance Franklin and Jamar Clark. Instead, she accepted the judgment of the county attorney, even though the police reports on the killing of Franklin and Clark admit instances of gross police misconduct.
Jacob Frey is certainly the fastest leading candidate for mayor.  He competed with Team USA in the Pan American Games.  He's very slick, very intelligent and very good-looking.  He's the logical R T Rybak clone.  He has offered no substantial criticism of police misconduct in the killing of Jamar Clark or Philando Castile.  He offered no public criticism of the racist redlining of Wells Fargo and U S Bank.  He shares a similar Clintonista analysis with Betsy Hodges (competent, mainline liberalism), but he would probably be more accessible and more open to new ideas than the incumbent.  He could be a good mayor.
Ray Dehn is the Our Revolution-endorsed candidate.  His No. 1 priority is police reform: "We must demilitarize our police department, enact a complete culture shift focusing on community building, and implement deescalation and bias training."  He also wants to "dismantle systems that perpetuate inequity."  He could be a great mayor.
Tom Hoch is coming into the Convention with probably the smallest amount of delegates for a leading candidate, but he was clever enough to stack the Rules Committee with his supporters, and they passed rules for the convention that would stop the Convention after three ballots:  "If no candidate for endorsement has received 60% of the votes cast after three ballots, the question of endorsement in that race shall be indefinitely postponed and the Minneapolis DFL will not endorse a candidate for mayor prior to the election."  Clearly, Hoch believes he can't get the endorsement, so he doesn't want anyone else to get it either.  The first big fight at the Convention will be over that rule, and the minority report allowing unlimited ballots will probably pass:  "If no candidate for endorsement has received 60% of the votes cast after five ballots, a motion to have no endorsement will be in order at any time thereafter, and will pass with a majority vote. In that event, balloting shall terminate and the Minneapolis DFL will not endorse a candidate for mayor prior to the election."  But the Hoch campaign could stall the Convention and wear down delegates with mindless debate.  Hoch thinks he might have a chance in the General Election if there isn't a DFL endorsed candidate.
Everyone expects the Board of Estimate and Taxation incumbents to have no opposition.
Our Revolution has endorsed Chris Meyer for Park Board District 1; Kale Severson (who is a great ball of fire) for 2; A K Hassan for 3 (the Phillips/Powderhorn area); Jono Cowgill for 4; William Shroyer for 5 (the area around Lake Hiawatha); Brad Bourn for 6; and Russ Henry, Londel French and Devin Hogan for Park Board At Large.
The Convention starts at 10 a.m.  The first balloting for mayor should be around noon.  It could go all day.  It's going to be fun and exciting, but it's also very serious and essential to the democratic governance of our city.