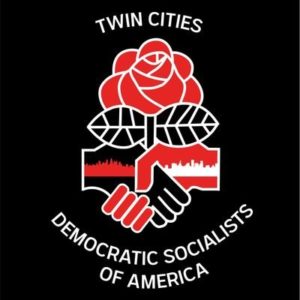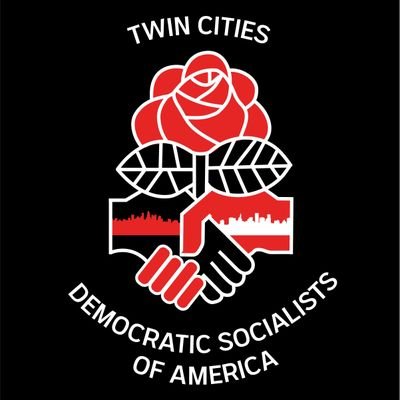 BY DEBRA KEEFER RAMAGE
The amazing growth and emerging political relevance of Democratic Socialists of America has been covered by much of the mainstream media, including publications like LA Times, The Guardian, the Washington Post, The Atlantic, and Rolling Stone; networks like CNN and CBS; and online media like HuffPost and Salon. Members and insiders tend to get their news from Jacobin magazine, or podcasts on Chapo Trap House. There are hundreds of new Twitter accounts for the new national chapters and working groups. Eighteen months ago, national DSA membership was around 5,000. It hit 25,000 just before the biennial convention in Chicago in early August and now is nearly 30,000. Three-fourths of local chapters are barely a year old.
Here in the Twin Cities, our membership has also exploded, while outstate members have, just in the last year, organized two new chapters: Twin Ports and Red River Valley (which includes parts of South Dakota) and a YDSA Chapter at the University of MN. The Twin Cities chapter membership has grown from 170 at our first annual meeting of September 2016 to 370 at our second one this past September. This meeting, held Sept. 17 at the Roseville Library, saw 105 attending, and hosted a visit from Zac Echola, a young new National Political Committee member from Fargo, N.D., and closed with songs led by singer/songwriter Barb Tilsen.
Twin Cities DSA has been very active for an organization also subject to growing pains. We sent 13 delegates and several observers to the national biennial convention in Chicago in early August. Just two days after returning, 20 of us attended the vigil for Charlottesville victims of fascist violence at Bde Maka Ska. And three weeks later, a dozen or more were up at 5 a.m. on Labor Day morning to support CTUL in a lightning blitz of labor actions, including picketing in strike support at McDonald's, salsa flash mobbing a Home Depot, and a mass sit-in at a Minneapolis Burger King that had failed to implement safe and sick time.
Two notable events are occurring in October. On Oct. 17, Tim Faust, wildly popular speaker/activist on universal health care, will visit the Twin Cities. Time and venue are in the works. On Oct. 21, we are holding the Campus Labor Institute at the Carlson School on the U of M campus, featuring lunch and a day of talks and workshops by a stellar lineup of academics and activists in the union movement. If you're interested in checking us out, visit twincitiesdsa.org and click on the calendar link for these and other activities. Also visit our Facebook page: Twin Cities Democratic Socialists of America, where our signup link doesn't make you a member but subscribes you to our email newsletters.