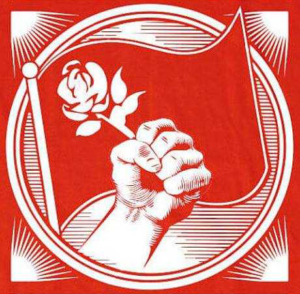 BY DEBRA KEEFER RAMAGE
Do you realize what an insane month August was? Locally, we had merely days before the statewide party and non-partisan primaries, an allegation against a major DFL candidate—Keith Ellison, currently 5th District Congressperson, but running for Minnesota Attorney General—of domestic violence. Ellison won his primary, and then subsequently gained DFL endorsement. Ilhan Omar, already notable as the first Somali-American legislator in the US, and already endorsed by the DFL at a hastily arranged convention, won the DFL primary for Ellison's CD 5 seat in Congress. Mohamud Noor won the DFL primary for Omar's abandoned state legislature seat, District 60B. In Minneapolis, the fury over the Thurman Blevins video was beginning to fade, and the debate raged on about the 20-year plan Minneapolis2040, but the appetite for change was enough to ensure that a few non-partisan candidates made decent showings against Hennepin county incumbents to stay in the race, notably Angela Conley for Commissioner District 4, Mark Haase for County Attorney, and especially, Dave Hutch for Sheriff.
Nationally, August 12 marked the one-year anniversary of the deadly fascist demonstrations and their counter-protests in Charlottesville, Virginia. A few cities had Nazi/Klan/alt-right planned rallies, including Charlottesville itself, but they were so heavily outnumbered by anti-fascist protestors that in many cases they didn't even show up. This month saw the deaths of Aretha Franklin, the queen of soul, and in the last week, of Senator John McCain. McCain sure got a lot of fawning praise, including from the left. It was a lot more than they gave to the former Congressman and Oakland mayor, Ron Dellums, who died about a month earlier, or former UN Secretary General Kofi Annan (whose local connection was that he attended Macalester College) who died on August 18. Also in August, the last surviving member of a Communist military unit in the French Resistance, Arsene Tchakarian, age 101, died on August 4, and in the U.S., David McReynolds, 88, a socialist and anti-war activist who was the first openly gay person to run for U.S. president, passed away on August 17. I can't help but wonder how many people who piously mourned McCain because he was once civil to a Communist and recently opposed Trump, but have never heard of those last two folks, or indeed even of Ron Dellums, nevertheless actually consider themselves to be leftists and anti-war.
On August 21, prisoners across the nation began a 21-day general strike of the incarcerated. Those who worked refused to work, those who didn't work refused what they could, with some of the most vulnerable and heavily restricted going on hunger strikes. What news we can get out of the prisons is pretty grim, with lockdowns and increased oppression of the strikers. An anti-ICE coalition consisting of the IWW General Defense Committee (IWW-GDC), Stand Up Saint Paul, and a working group of Twin Cities Democratic Socialists of America (DSA), among others, which is doing a weekly anti-ICE banner drop in Saint Paul (see last month's resistance persistence) added a banner stating "Slavery Never Ended" to support the Prison Strike.
The Twin Cities were convention cities in the month of August 2018. National groups which came here for their conventions included the Young Democratic Socialists of America (YDSA), the IWW-GDC, and Veterans for Peace. That last one was August 22-26 in downtown Saint Paul, and comprised a truly impressive program for the organization "Exposing the True Costs of War and Militarism Since 1985." Opening with an art show and an evening of poetry, and concluding with—what else?—a march (to the Landmark Center) the convention included yoga and meditation, films every night, and loads of plenaries. These ran the gamut from ableism to regime change in Central America, and also: the discovery doctrine, fighting privatization of the VA, homelessness, 1968 and today—an intergenerational conversation, free speech in wartime—WWI to now, decolonizing our conversations, trauma-sensitive mindfulness practice, and the Kellogg-Briand Pact.
Meanwhile, deportations continued in their hundreds and thousands, including toddlers separated from their parents who were unable to defend their asylum claims in court, and quite a lot of combat veterans of the U.S. military. (Wrong kind of "war hero," I guess.) Pine Island, a town in Minnesota that had thought they would quite like a large detention center built there, looked at this hot mess and dramatically changed their minds. There is still pressure to "house" more (lots more) ICE detainees somewhere in Minnesota, so keep an eye out for actions holding the line against this.
Another thing that came to the fore in mid-August, although it had been building for months before, was the huge and growing encampment of homeless people (and a few families) on Cedar Avenue near Franklin. The camp consists mostly of native Americans, and it's causing a lot of conversations about colonization, displacement, city government complicity in rising homelessness and housing precarity, etc. On August 26, Open Streets happened on Franklin Avenue. The homeless encampment in its midst was largely ignored.
Here are some upcoming actions you may be interested in:
• Testify for $15—Restaurant Opportunity Center (ROC) is asking for supporters of $15 for St. Paul to pack the room (Saint Paul City Hall, 15 W. Kellogg Blvd.) on Wednesday, Sept. 12 at 5:30 p.m. as the city council hears the the report from a Study Committee that has been doing policy research on the minimum wage.
• CTUL is holding its Annual Gala on Sept. 14 at 5:30 p.m. at their headquarters. This is a major fundraising event as well as a celebration of victories for the year. Visit this link: https://bit.ly/2Mnzilb to purchase tickets.
• Taste of the Farm—fundraiser for Youth Farm, Sunday, Sept. 16, 4 to 6 p.m. at Youth Farm, 128 W. 33rd St., Minneapolis. Purchase tickets through Eventbrite.
• Multicultural Student Engagement—University of Minnesota is hosting Angela Davis at a talk called Power & Privilege Series: An Evening with Angela Davis on Sept. 19 at 5 p.m. at Northrop Auditorium.
• Benefit for MPD150 (working for reduction of numbers and increased accountability of the Minneapolis Police) at Seward Community Cafe (22nd and Franklin) Saturday, Sept. 22, 9 p.m. to midnight.
• #ICEBreakers18 (protestors who shut down the LRT to protest ICE) are having their second arraignment hearing Thursday, Sept. 27 at the Hennepin County Courthouse at 12:30 p.m., and MN Immigrant Rights Action Committee (MIRAC) whose members comprised a number of the #ICEBreakers18, invite you to help them pack the courtroom in solidarity.
• End Cash Bail Doorknock hosted by Kimberly Caprini, candidate for Mpls School Board (at-large.) Saturday, Sept. 29, 2 to 5 p.m., Walker Library.
• The Twin Cities DSA's annual convention will be Sunday, Sept. 30 at the John B. Davis Lecture Hall at Macalester College in Saint Paul. Check-in starts at 12:30 p.m., and the meeting is expected to go from 1 to 4:30 p.m. with a social break in between. Three or four officers are up for election, including the non-cis-male co-chair position currently held by this writer (but I will not be running for re-election.)
• Interested in the above and many many more anti-war events? Join the Anti-War Committee mailing list by emailing [email protected].
● Save the Date! Indigenous People's Day Festival, hosted by Native American Community Development Institute (NACDI), October 6 and 7.