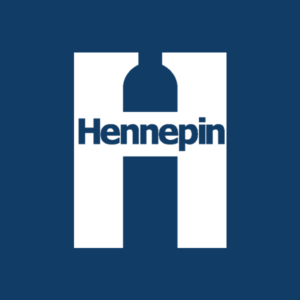 BY AMY BLUMENSHINE
County Commissioners Angela Conley and Irene Fernando, a new "Squad" of women of color, are pushing the county to seriously step up to address the needs of the public. The Hennepin County Board, made up of seven commissioners, approves the second largest government budget in the state.
Angela Conley was featured in a public forum, "Building the Path in Hennepin County to a Caring Economy and a Multiracial Democracy," organized by ISAIAH (a multi-racial, state-wide, nonpartisan coalition of faith communities fighting for racial and economic justice in Minnesota) and held Oct. 12 at Our Saviour's Lutheran Church. The event was co-sponsored by Spirit Catholic Community, First Congregational Church and Joan of Arc Catholic Community with the participation of Abubakar As-Sadique Islamic Center. All Southside Pride readers live in Conley's district.
Although the weather had just turned wintry that day, over 80 people showed up to address needs in the criminal justice, housing and immigration systems. Speakers gave moving personal testimony related to these issues and Conley responded. She explained how she was pressing the county to increase instead of decrease human services funding. According to Conley, "Essential services for mental health, addiction, homelessness have not met the increased demand as we enter into another year of increasing crisis." Accordingly, Conley explained, she had proposed a
1 percent increase to already proposed county taxes to fund those desperate needs. The audience erupted in applause—which was interrupted after learning that her effort was voted down. Only Fernando voted with Conley. (You can watch that County Board moment at https://youtu.be/yai_VgfwWrU)
Some of us showed up Thursday, Oct. 17, at a County Board hearing on the budget and watched Conley and Fernando point out that one-third of the county residents are housing and food insecure, and it doesn't make sense to cut services to these people. A lot of people had turned out to protest the county cutting funding for Nokomis Healthy Seniors, Longfellow/Seward Healthy Seniors and Southeast Seniors.
Amazingly, the explanation given was that the county administration had decided that it shouldn't pay for services that helped seniors remain in their homes since the financial benefit of seniors remaining in their homes was not realized by the county but by the managed care organizations and the state—so those entities should be paying for it! Meanwhile, good-bye services!
From a big-picture perspective, Hennepin County used to be known for its commitment to health and human services for residents, supplementing federal programs and state funding with county property taxes.
Unfortunately, over the decades a smaller and smaller portion of federal income tax proceeds has returned to the county while mandated services have risen. At the Oct. 17 hearing, county administrators explained that they now looked to what other counties were paying to guide Hennepin County spending.
As an example of how tax money leaves the county, Hennepin County residents paid out $4.54 billion for federal military spending in 2018, much of it unaudited. That's a $500 million increase from 2017. The Hennepin County budget proposal for 2020 is $2.5 billion.
Meanwhile Conley and Fernando, the Squad, are drawing attention to income inequality, racial disparities and critical needs. The ISAIAH forum applauded Conley's work to reduce incarceration and racial disparities in the criminal justice system. Necessary to those goals, Conley explained to the forum, just acquiring the data on race has been difficult. She shared shocking data about the Hennepin County juvenile detention center—which, she explained, despite the title, is actually a kid jail. The inmates are 97 percent black.
Having the Squad at the board table has visibly shifted the discourse. "Lives depend on our services," Fernando said.
As Conley affirmed, the budget is a reflection of our moral values. "Everybody has the right to live," she said. The other commissioners and county administrators are listening. We should be, too.
Board and committee meetings are live-streamed on the web, broadcast live on Metropolitan Cable Network Channel 6, and re-broadcast on Channel 6 on Fridays at 8 p.m. Get on Conley's constituent email list by contacting https://www.hennepin.us/your-government/leadership/4th-district.
Contact ISAIAH at 651-376-1001 or isaiah@isaiahmn.org.