BY DEBRA KEEFER RAMAGE
Openings and closings
Here is a rapid list of closings, far from comprehensive, but the ones I think you might most care about: Khyber Pass, Stella's Fish Cafe, Red Stag Supperclub, Common Roots and Bad Waitress.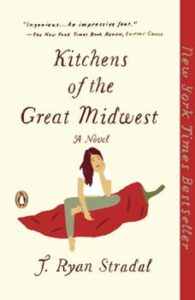 Openings have been slightly more numerous. Again, I won't even try to be complete. Khue's Kitchen opened in Northeast Minneapolis and is headed by Eric Pham, son of Khue Pham, founding owner of Quang on Eat Street. Blondette, described as "punk French" and the latest Daniel del Prado concept, opened in the Rand Tower Hotel in downtown Minneapolis. Sato Sushi and American Fusion has opened in St. Louis Park on Minnetonka Boulevard. They serve all kosher food, including sushi, steak and grilled chicken.
Abang Yoli Nicollet is the second location of a food spot of the same name at Malcolm Yards. It's at 38th and Nicollet Avenue. Francis Burger Joint, which was a food truck last residing at Sociable Cider Werks, is now a real burger joint in its own Northeast Minneapolis home. The new food truck at Sociable is Unidos Food Co., which is modern Mexican. A new coffee shop called Loons Cafe has opened in the former Dunn Brothers coffee space on Lake Street near the river, just a few steps from the Longfellow Grill.
Restaurant, hospitality and food industry news
Raynardo (Ray) Williams was announced as the new General Manager of Seward Cooperative. Williams was appointed interim GM when Sean Doyle resigned in September of 2022. Doyle was GM for 18 years but had been with the co-op since the early 1990s. Williams has been with Seward Co-op for seven years. He was first hired by Seward to manage the Friendship Store and has also served as Operations Manager and Senior Human Resources/Operations Manager.
A record number of four chefs and one pastry chef/baker from Minnesota are on the list of nominees for the James Beard Awards this year. The four nominees from here for Best Chef: Midwest are Khâluna's Ann Ahmed, Hai Hai's Christina Nguyen, Myriel's Karyn Tomlinson, and Union Hmong Kitchen's Yia Vang. The nominee for Outstanding Pastry Chef or Baker is Shawn McKenzie, co-founder of Cafe Ceres.
"The Donut Trap's fresh treats are now tucked into a special vending machine inside Rosedale Center," announced the Star Tribune. I wrote about the Donut Trap and its founder Bradley Taylor when he came out with his first doughnut vending machine at Can Can Wonderland. (See southsidepride.com/2022/04/04/markets-indoors-and-out-square-donuts-sushi-and-more.) The Donut Trap is known for its outrageous toppings and creative flavors. But its real claim to fame is that their doughnuts are square, which is just so brilliant and obvious, and that they're sold from vending machines.
This next item isn't so much news as a sort of mini-mini-review. My delivered food of choice is Pizza Luce. They have a slick online ordering system of their own, lots of vegetarian and healthy options, and they used to have Izzy's Ice Cream. They switched to a different ice cream I don't like as much, so I went out on a limb last month and ordered the seasonal cheesecake. I'm not a big cheesecake fan, but this flavor was calling out to me – Pistachio & Lemon. OMG. That's all I can say. I will be sad when the season's over and they go on to something boring like chocolate.
Finally, in the news segment of our show, a review of a uniquely local and food-oriented book, although it's a few years old. "Kitchens of the Great Midwest" by J. Ryan Stradal is well worth a read, a truly delightful novel with a cast of characters that seem like people you know.
Brunch at Barbette
I haven't been out much this winter. But I took advantage of a relatively drivable period between snow emergencies to do an overdue errand – replacing my phone or rather moving the service and data onto a fancy new phone I had just bought, and adding
home Wi-Fi so I can cancel CenturyLink's overpriced internet. This entailed a trip to Uptown, so to reduce the pain, I decided to combine it with brunch at Barbette.
I usually have the salade niçoise on my less-than-yearly visits to Barbette. It's something you don't find anywhere else, and if you do find it, it's not done nearly as well. But I felt like comfort food that day. Having salade niçoise is like denying that you live in totally coastless, relatively sunless Minnesota, and are instead, if you close your eyes, in some Mediterranean spot – Nice, perhaps?
But I wanted to lean into winter fare, northern food. I chose the Brussels sprouts and goat cheese omelet and I'm glad I did. I had a pot of tea, Earl Grey, hot, to accompany my lovely little omelet and thought about Jean-Luc Picard.
Amari tasting at un dito
Un dito, the little casual brother of i.e. Italian Eatery (4724 Cedar Ave.), had an amari tasting event in mid-January on a really yucky day. Because I had bought a ticket, I pried myself off my desk chair, put on shoes, then drove there and tasted some amari. Amari is the plural of amaro, and amari are a cultural icon in much of Italy, where they are often sipped with some appetizers before dinner or sipped after dinner to settle the tummy in place of dessert. Wikipedia has a pretty good overview.
The tasting was sort of an open house, lasting from 3 to 5 p.m. I got there right at 3 p.m. but even so one guy beat me to it.
The tasting consisted of a buffet spread of cheese and charcuterie, olives and vegetables, toasted bread and crispbread, plus a flight of three distinct
types of amari (bitter Italian liqueurs to aid digestion) delivered to your
table with a card bearing tasting notes. The three varieties were Amaro Lucano (medium bitter, from the Basilicata region, ABV 28%); Amaro Sfumato (smoky, piney, quite bitter, from the Trentino-Alto Adige region, ABV 20%); and Cardamaro Amaro (sweet, flowery bitter, from the Piedmont region, ABV 17%).
I took my own tasting notes, and after an initial exploratory sip of each, went through them in the order of the card, saving the soft sweet one for "dessert." No. 1 – Root beer, a kerosene-floral note that I couldn't place, caramel finish. No. 2 – Smoke, pine resin, berries, petrol, unsweetened chocolate finish. No. 3 – Cherry lollipop, orange peel, cocoa, balsamic vinegar, cognac plus lemon finish.