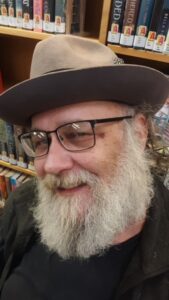 BY JOHN RYKHUS JR.
Go east on the I-94 freeway and jump off onto Highway 29 near Elk Mound, Wisconsin, toward Green Bay. At Chippewa Falls take a hard left onto Highway 178 and then you will see something. Rolling fields are tree-lined with green forest. After crossing O'Neil Creek you bump up against a wide ribbon of water which is the Chippewa River. Its shores are dotted with cabins, homes, some taverns and a few small communities. The poet Thomas R. Smith aptly named it "The Dark Indigo Current." The natural beauty is siren-esque, enticing, alluring. The pavement that winds alongside it is called "The River Road" by the locals. The people around here are friendly enough, but not in the phony "Minnesota Nice" way. If you irritate them they will let you know about it.
One of the local inhabitants is Derek (not his real name), a family man with three sons, the oldest of whom recently won a full ride scholarship to the University of Wisconsin, Stout. Not so recently Derek was a small businessman but grew tired of the long hours required to keep afloat. Not wanting to miss his children growing up, he sold the business and took work at an area grain processing plant. He serves on the municipal governing board of his community, and enjoys watching the boys participate in sports.
Derek has another favorite pastime as well. He is a political junkie and devours everything controversial or sensational in the media that he can find. While most of the conversation among his tavern circle is pedestrian fare, such as sports, local gossip, fishing, golf, or the weather, it often turns to the political events of the day. While others may consider some of these conversations disagreeable, Derek's bunch goes at it with an almost revolutionary relish, à la Samuel Adams, who in another form, almost 250 years later, still contributes to the decibel volume.
After some of these sessions Derek is known to phone up and ask, "What do you think about [fill in your own recent political maneuvering at the national level here]?"
"I consider myself an independent," Derek says. "My parents were Democrats because that was the party of the farmer. As a young man I was a Reagan Democrat."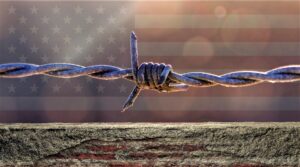 Derek parted with the Democratic slate again by supporting Ross Perot. The issues which concern him the most read like planks from the Tea Party platform: fiscal conservatism, pro-life, and "pro-constitution," meaning he opposes gun control. While never involved in the Republican Party itself, the populism of their more rightwing candidates attracted him.
Still, he does not want to be pigeonholed, either. "I support the legalization of marijuana," he says.
A seat-of-the-pants survey indicates that Derek's views are by no means representative of all or even a majority of the residents in the area, but one can conclude that they are widespread. Trump signs dotting the countryside last November probably outnumbered Biden signs 50 to one. One such farmer now hangs a sign on the side of a hay wagon reading "Trump for Prison."
Derek supported Ted Cruz in 2016. "There were 19 Republicans vying for the nomination, and I put Trump's chances at dead last, even behind Scott Walker. Like everyone else, I did not expect Trump to beat Clinton, either."
He declared that he was still impressed by what Trump accomplished in his presidency, given that Derek considers Trump to be an outsider.
"He turns the economy around, closes the border, equalizes China, and negotiated the Abraham Accords bringing peace to the Middle East. By the end of his presidency, my disgust with the Republicans had definitely grown; the Uniparty, basically. Was he a racist? No. A pig around women? Maybe."
Derek does not envision any Trump resurgence in the imminent future.
"I don't see anyone else able to pick up the flag, but I think we need a younger person in the White House. Maybe DeSantis?"
He was last asked to comment on McCarthy's stalled election as speaker of the House.
"I see it as democracy in action. That is just how things are supposed to work sometimes. And the concessions he had to make I think were pretty good. Term limits for example."
Derek asked that we not use his real name. While Trump supporters were loudly vocal prior to Jan. 6, 2021, they now seem to be running for cover. While he had absolutely zero to do with the mob's storming of the Capitol, one senses an underlying level of paranoia. "I don't want a target on my back." Citing government incursions into local control of school boards as an example, he concludes, "I just want the government to leave me alone!"
John Rykhus Jr. can be reached at [email protected].