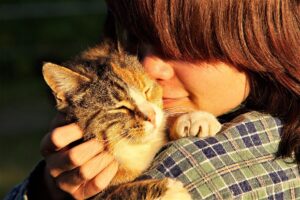 BY DEBRA KEEFER RAMAGE
Unlike most of my peer group, I did not grow up with pets to a large degree. My mother was afraid of dogs, and she believed that cats and dogs were both, along with every other type of non-human animal, filthy and unlovable. Although fortunately I did not adopt or internalize those crippling emotional hang-ups, I had an attitude about cats and dogs that was a mixture of pity for their condition and wistful, unfulfilled desire to be close to them.
Also fortunately, after I left home, and especially when I became a parent myself, I gave into the latter desire and eventually became a pet parent to a succession of cats, then dogs, and even occasionally tame birds and aquarium fishes. I just discovered what everyone else already knows – animal friends enrich our lives. A recent study has shown that "dog people" are healthier and live longer (npr.org/sections/health-shots/2019/10/26/773531999/dog-people-live-longer-but-why.) And though cats have a stereotype of being emotionally aloof, they also flood our systems with feel-good hormones when they let us pet them, according to numerous studies and articles.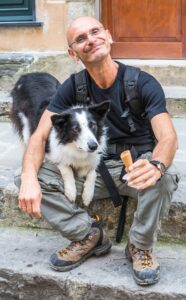 Although my experiences with animal companionship have been mostly good, I had and indeed still have this lingering sense of our animal relatives having the bad end of the deal in their interactions with us humans. They give us so much, and yet until recently it was common for them to be easily and heartlessly discarded. Although it still happens, I sense it is getting better.
Take, for instance, the Minnesota Animal Care and Control (MACC) organization, which a little over 10 years ago was just "the pound," and was what is called a "high-kill" facility. It is now a "no-kill" facility and, although I don't know if there are rules and regs anywhere that define this, they only euthanize 2% of the animals that come to them, and only if they are ill and untreatable. Of the rest, the majority are adopted, and the rest sent to sanctuaries or other shelters, or fostered long-term. They even have a hospice program where animals are fostered on palliative care to give them a few more months of love and companionship at the end of their lives. That's a very far cry from a regimen I remember of strays – young and healthy – having a week to be claimed before being put to sleep.
This change for the good is not limited to Minnesota. In fact, one of the no-kill advocacy groups, Arizona-based Best Friends, maintains a dashboard of U.S. states, showing how close they are to achieving 100% no-kill in their state. Best Friends started out as a no-kill shelter and rescue agency nonprofit and grew to include advocacy and education. (Check them out at bestfriends.org.)
According to the Best Friends data, Minnesota as of 2021 had a count of 77 shelters, with 37 of them being no-kill (which this organization defines as at least a 90% save rate and still working toward 100%). The statewide save rate was 86.6% and was rapidly improving, so it's possible Minnesota has achieved no-kill majority by now. You can focus down to the county level, where Hennepin County reflects the state profile, with three out of our seven shelters being no-kill. Or you can drill right down to the shelter level, where we learn that the Minneapolis Animal Humane Society was still working toward no-kill status with a save rate in the high 80th percentile, while MACC had just achieved it with a 2021 save rate in the low 90s (now 98% according to the Star Tribune and Longfellow Messenger).
Our neighboring counties are doing even better in some cases. Both Scott and Carver counties are classed as no-kill, with their shared Animal Humane Society, the only animal rescue in both counties, having hit 96% no-kill status in 2021. The Ark Animal Shelter in Hastings (Dakota county) has been no-kill since 1977. To give context, the national rate of animal lifesaving is only 52%. Best Friends also notes: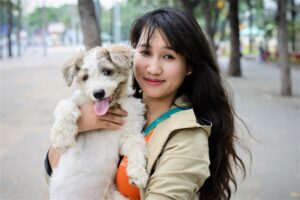 "Leaders from Minneapolis Animal Care and Control and My Pit Bull is Family have participated in the Best Friends Executive Leadership Certification program, endorsed by Southern Utah University. The program aims to transform the future of leadership in animal services. In addition, we've given grants to several Minneapolis organizations to improve lifesaving in the region."
There are numerous other animal rescue organizations and sanctuaries in Minnesota and the upper Midwest, and the number and efficacy of them is still growing. MACC has a "friends of" organization working alongside it – Citizens for Minneapolis Animal Care. See their Facebook page to be kept up to date on MACC's progress toward 100% no-kill, adoption events, and the occasional heartwarming story of an individual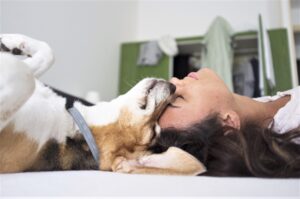 animal resident. Other popular animal rescue organizations with Facebook pages include Secondhand Hounds, Wags and Whiskers, Adoptable Dogs of MSP (group), Warrior Dogs Rescue, and Lake Traverse Animal Rezcue in Sisseton, South Dakota.