BY KAY SCHROVEN
Prostitution is said to be the oldest profession in the world and a "necessary evil." It is a long-debated subject. Prostitution is legal in at least five countries including Finland, Costa Rica, New Zealand, Bangladesh and Germany, and liberalized in Canada, Australia, Austria, Belgium, Brazil, Columbia and France.
It is legal in 12 of 16 counties in Nevada, with licensed brothels located primarily in Clark (Las Vegas) and Washoe (Reno) counties, but illegal in the rest of the United States.
Yet, it goes on.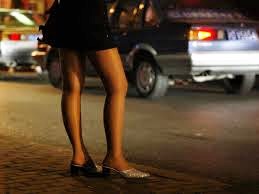 If you google "Escort Services" or "Massage Parlors" in any city, including Minneapolis, there is no shortage of sites to explore.
In South Minneapolis neighborhoods such as Powderhorn, Whittier, Phillips and Corcoran, women report being solicited in front of their own homes, simply because of where they live.
It is estimated that 8,000 to 12,000 people are involved in prostitution or sex trafficking in Minnesota each day. The average age of girls entering into prostitution is 13. ProCon.org tracks prostitution arrests in Minnesota and reports arrests as high as 966 in 2010. Crime data to date (July 2023) reports 420 arrests for sex crimes, compared to 388 arrests one year ago.
The common driving force that propels girls and young women into prostitution is drug addiction, especially given the methamphetamine and crack epidemics. Often it is the women who are arrested rather than their clients (johns) because they are more visible when working the streets. Construction and redevelopment along Lake Street have pushed the street action onto 31st Steet. Another contributing factor is absentee landlords providing squatting opportunities for illegal activities.
I recently spoke with a man who is close to the Lake Street action. When Bruce (not his real name) retired, he got involved with a woman who was selling her body. He met her friends who were also prostitutes. While the woman he is involved with no longer hooks, her friends do and they "come around," Bruce said. "I do not recruit whores, or introduce them to drugs but I do know some who are already established in the business." He estimates that the average hooker makes about $50 per trick (encounter) and the sexual activity is most often oral in nature. He continues, "I know one hooker who is very pretty and savvy and she can make $300 to $400 per day. Many are addicted to crack so automatically about $40 goes to the drug dealer who may also be their pimp. When you have a daily drug habit, you need money now. Recently the police are parking squad cars near intersections known for prostitution activity, so the girls just move to a different corner."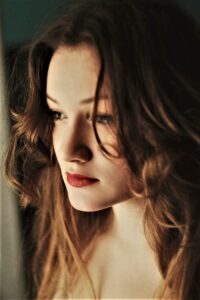 I asked him what he thought folks should know about prostitution that they may not know.
His reply: "It's very dangerous. There is risk that involves one's health and the potential for being a victim of a violent crime."
According to Comparably.com (2023) hookers in Minneapolis make on average $38,519 annually, 28% above the national average of $30,100 (the range is $24,000 to $63,000). The most recent Twin Cities multi-agency prostitution sting operation took place in Bloomington in March. There were 211 people who responded to a fake sex ad, 23 of whom were arrested. The sting focused on the johns. Bloomington Police Chief Booker Hodges stated that prostitution favors his city because it is located near the airport and has a surplus of hotels. Consequences for arrest can include fines, jail time, and may impact employment and employability, driver's license, visa status and more.
For and against
The debate about the legalizing or decriminalizing of prostitution continues. Amnesty International supports sex workers and the decriminalization of adult prostitution.
Sex workers are reluctant to report crimes against them if they themselves are considered to be committing a crime. If legal, it is believed that they would cooperate more successfully with police to identify perpetrators of violent crimes and crimes against children.
Technology
Technology is changing the game. There is a 22% increase in online sex work. Hookers are not as visible on the streets because they can make the connection via technology, especially younger hookers. Bruce points out, "Some of the older gals are not so tech savvy and many do not have the resources to own technology." Those in the know believe that eventually artificial intelligence (AI) will take over and humans will not be needed in the sex industry. Enter the cam girls, cam whores and cam models. These "girls" pose for the web camera, usually nude, and perform various types of sexual acts/entertainment via live video stream (called "camming"). They use the internet and chat rooms to find their clients and cater to their needs and wallets.
Early on these sex workers worked out of their own bedrooms, but now there is a growing industry where pop-up studios are available to them, providing privacy. They are known as warehouse studio pods. No more need to hide it from the family or disturb roommates. Popular sites include MyFreeCams (which takes 50% of tips), CamSoda, and the largest site, Chaturbate. Allegedly the girls must produce documents proving legal age. A client can become a member and earn privileges and options such as access to a private chat room, two-way cameras, gender choices, group activities, etc. Payment is made using electronic tokens.
Online sex work has blurred the lines of sex work and begs the question: where does pornography end and prostitution begin? It's a side hustle, unregulated and unpredictable. Some cam girls earn their college tuition in a matter of months, while others work for hours for very low pay.
How much do cam girls make in 2023?
The average webcam model earns $1,043 per week from an 18-hour work week. How much cam girls make varies based on the amount of experience they have, how much time they dedicate to camming, which sites they use, and other factors. The top-earning cam models in the United States earn as much as $6,000 per week, while beginners earn as little as $100 per week. When adjusted for the different amounts of time each model dedicates to camming, the average cam model earns $58.77 per hour spent broadcasting. Hourly earnings for cam models vary widely as well, with the highest paid models earning as much as $315 per hour, while the lowest-earning models average as little as $4.70 per hour.
Tippelzones (street-walking)
A tippelzone is a designated zone for legal street prostitution where soliciting and purchasing sex is tolerated between strict opening and closing hours at night. The first tippelzone opened in The Hague, Netherlands, in 1983 with eight other cities opening zones in the following three decades. Studies on tippelzones address issues such as how regulating prostitution geographically impacts the community, the sex workers, crime and the economy.
Stay tuned for more on this subject in future editions.