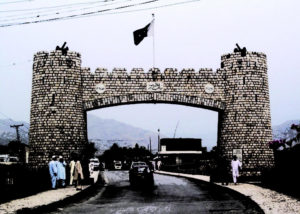 BY DEBRA KEEFER RAMAGE
Grand Avenue is widely thought to hold some of the best shopping and dining venues in Saint Paul. Grand Avenue starts in the west near the gates of St. Thomas University, and stretches eastward several miles, passing by the Macalester campus in the Mac-Groveland neighborhood, going through the very busy shopping area of Summit Hill and then on to Cathedral Hill, where it finally ends a little east of there as it nears the Mississippi River. The nature of retail offerings, pubs and restaurants changes as the avenue passes through these different neighborhoods and past two major college campuses. Grand Avenue parallels the mainly residential and very upscale Summit Avenue for most of its length, so this has an effect as well.
Saint Paul magazine does a yearly "Best of Saint Paul" issue and the Grand Avenue Business Association then highlights those winners located on or near Grand Avenue (assuming, I presume, that they are members of the association)! But I find that by word of mouth, or Yelp reviews, or other ways, we can find some that appear to be even better in many of the categories.
One category we couldn't find anything better in, though, was the Best Bank category. Coulee Bank is based in La Crosse Wis., but about seven years ago it expanded into the Twin Cities. Its Saint Paul presence began when they bought up a failed local bank, Pinehurst Bank, before moving to the current leased location at 742 Grand Ave. Coulee Bank's popularity is a combination of the more personal service that a local small bank can offer and the fact that it pays interest on balances in checking accounts. In fact for very simple requirements like using your debit card, using paperless banking and having a couple of automatic payments or deposits set up, you can choose between receiving a solid interest payment, cashback on debit card purchases or free downloads of things like music and movies.
Another category was a little strange. The beloved shop Bibelot won in Saint Paul's Best Apparel Shop category. Bibelot is not known mainly as an apparel shop, so that was kind of surprising. Bibelot is a very fun place to shop, but if looking for apparel, we would suggest Atelier 957 at 957 Grand Ave. for the average- or smaller-sized fashionistas and Trade Winds at 857 Grand. Trade Winds has trendy and classic clothing, jewelry and accessories from around the world and has been supporting fair trade since 1996. Grand Avenue also has a number of upscale chains, such as J. Crew, Patagonia and NorthFace that sell clothing for all genders, and also an often award-winning baby and kid's clothing store, Baby Grand, at 1137 Grand Ave.
In the pubs and restaurants area, the Saint Paul magazine honored Cafe Latte with a best of Saint Paul. I absolutely adored Cafe Latte when it first opened; I even considered moving to Saint Paul so I could go there more often. But that was a long time ago, and I don't think it's currently the best in Saint Paul or even the best on Grand Avenue. Mind you, it hasn't declined at all. If anything, it's improved; it's just that the restaurant scene as a whole has improved more. There are several really good restaurants on Grand Avenue—India House, Dixie's, etc. But we are going to highlight a few that offer something a little different from the usual. One is Khyber Pass at 1571 Grand Ave., near the Macalester College campus, which is not new to the area at all but is a unique restaurant in several ways. First, they offer delicious Afghan food that has a loyal following. The other major added value is that they have live music on Thursdays of a very superior kind for only $5, which, given the also very reasonable prices of the food, is quite a bargain these days. Their next show will be the George Marich and Paul Metzger Duo on Aug. 24. I am definitely going to check this one out.
The second one, which I am also eager to try out, is Sunrise Market and Cafe at 1085 Grand Ave. This is similar to an Italian deli, but with a major twist. The market and cafe started life as a business based in Hibbing, called Sunrise Creative Gourmet Foods.They made pastas, including, nowadays, gluten-free varieties, Italian specialties and Iron Range specialties. The business is over 100 years old! Current family owners Tom and Emily Forti decided in 2014 to move to Saint Paul and originally operated out of a unit in an industrial area. However, their small retail outlet suffered from being hard to find or access. So they moved to a more retail-friendly area, and considering what a prime area Grand Avenue in Summit Hill is, it was quite a leap of faith, albeit one that paid off. Sunrise has a rather interesting ratings profile on Yelp. They have a mixture of 5-star (the top) ratings with very low 1- and 2-stars, but obviously with a great preponderance of 5s, because their overall rating, based on many reviews, is over 4.5-stars, which is stellar. Another twist is the way their menu combines Italian modern cuisine with traditional Iron Range fare; their offerings include porketta sandwiches, pizza, pasties and "strudel sandwiches," which are puff pastry filled with things like chicken pot pie filling.
Another great place on Grand Avenue is Salut Bar Americaine. This is one of two locations in the Twin Cities, the other being in Edina. Salut recently was highlighted by the Pioneer Press's Twin Cities section as one of the 10 best happy hours in Saint Paul. Salut Bar Americaine says it's American right in the name, but it says it in French, so you wouldn't be surprised to find that the food is that of a French brasserie, but with strong Mediterranean influences, and heavily slanted toward America's favorite French foods. No frog legs, in other words, even though there's a frog on the menu. But delicious favorites like herb roasted chicken (to die for!), walleye meunière, "le grand beouf" and towers of shellfish. Also clever modern fusions like salmon with cheddar polenta. And the ubiquitous (because it's so popular!) Salade Nicoise. The happy hour menu is stunning, including standards like truffled pommes frites, but also bratwurst in a baguette or a shrimp po'boy.
We'll just wrap up with a couple of other best-ofs. The Dog Days, part of a small three-store chain, at 1752 Grand Ave., is a best of Saint Paul in the growing niche of upscale dog boarding and day care. Like many such services, they also offer grooming. Check out the "dogma" on their website. And this one we just stumbled upon while cruising Grand Avenue—The Good Guys, "the world's coolest repair shop" at 1111 Grand Ave.—is an audio equipment repair shop, possibly too niche to be a best-of category. They have been in business for 36 years and have nothing but top ratings and reviews at Yelp, Facebook and in audiophiles' personal blogs.