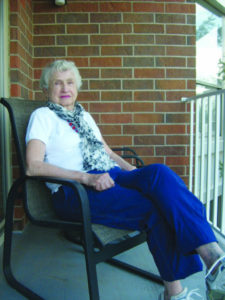 A wrongfully-convicted man's vision
During these depressing "Days of Trump" a little positive news is helpful. Therefore with anticipation I began to read the Oct. 6 New York Times article entitled "An Innocent Man Who Imagined the World as It Should Be." His name was John Thompson, a resident of New Orleans, La., who was condemned to death for a l984 murder he didn't commit. Seven times the date for the execution was set and seven times postponed. After the last postponement his defense team submitted a crime/lab report that had been deliberately hidden from them and he was released. Thereupon he sued the state of Louisiana and the jury awarded him $14 million, one of the largest-ever wrongful-conviction sums. But then the story turns gloomy. The Supreme Court threw out his award. Nevertheless, he persevered, eventually initiating a program called "Resurrection after Exoneration" for people leaving prison the same way they went in, "without money, family or friends to help them." Using donations, he bought and rehabilitated a run-down building, making it a "place where people were treated as though their lives mattered, even when all their experiences with the criminal justice system had inferred the opposite."
But backtracking a bit, during the period of time between John Thompson's release and the Supreme Court's decision, he offered computer classes; picked up people after drug overdoses; and housed people on his floor when beds in his building were all occupied. A happy tale should end here, but after 14 years of freedom John Thompson died of a heart attack at age 55. On the other hand, he had 14 years of making himself and other people happy.
She advocates for peace and justice in Israel
Her name is Noa Gur Golan and her home is Israel. A recent home was Military Prison 396 in that country where she spent 30 days for refusing to serve in the Israeli military as required by law. A few years ago she was given a two-year scholarship to finish her last two years in college at the United World College of the Adriatic in Italy, part of a network of 17 scholarship-based colleges from around the world that brings together students of different nationalities to "make education a force to unite people, nations and cultures for peace and a sustainable future." It was there that she discarded many of the perceptions she had been taught about Palestinians and decided she no longer believed in building walls but rather in building bridges of peace.
Wealth here and there
THE RICH: Six of the world's wealthiest people live here in the USA: Warren Buffett; Jeff Bezos (Amazon); Mark Zuckenberg (Facebook); Larry Ellison (Oracle); Michael Bloomberg, (former mayor of New York City); seven members of the Walton family (Walmart and Sam's Club) and Bill Gates (whose net worth alone is $4.26 billion—equal to 40% of that of the nation's population). The top tenth of the upper 1% of the nation's people has nearly as much wealth as the nation's bottom 90%.
THE POOR: Half the U.S. population has no savings; one-fifth the nation's children live below the government-defined poverty level; one in seven relies on food stamps. Most such families have full-time wage earners but still cannot afford their food and rent costs.
And just where does the money go?
The U.S. Senate has passed a $700 billion military spending bill—the largest such since the height of the Iraq and Afghanistan wars. It includes $649 billion for the Pentagon ($537 billion more than requested by President Trump) and $60 billion for the wars in Iraq, Afghanistan, Syria and beyond. Also included is an $80 billion increase in military spending, which authorized the production of 94 F-35 fighter jets (24 more than the Pentagon requested). (Source: counterpunch.org)
Regarding The New York Times' Opinion Page, Oct. 21, 2017: "America's Forever Wars" 
The U.S. has been at war continuously since 9/11 and now has 240,000 active-duty and reserve troops in at least 172 countries and territories: Japan 39,980; Germany 36,034; Britain 8,280; Turkey 1,364; Bahrain 6,524; Niger 800; Qatar 3,055 and 400 Special Forces personnel in Somalia. There are counterterrorism operations in Afghanistan, Iraq, Syria and Yemen. If Americans had a say in these deployments and their cost, would they approve them? Retired U.S. Army Col. Andrew Bacevich says that a "collective indifference to war has become an emblem of contemporary America."
Bearing on such a response might be the knowledge that today the U.S. military is all voluntary, represented by only 1% of the population and American military casualties are low. Terrorism is with us, however, and the military is needed to provide security. But it is not terrorism's only bulwark.
There is diplomacy and America's engagement with international institutions. As Congress moves to decide on how much the allotment should be for health care, maintenance of the physical structure of the country, education, poverty, etc., it has to achieve a balance.
Col. Bacevich ends his comments with a question to Americans: How many new military adventures, if any, are they prepared to tolerate?
What is the truth about glyphosate?
The U.S. corporation Monsanto is in big trouble, not only at home but worldwide. According to an Oct. 8 New York Times article, it's at the center of a U.S. lawsuit that claims its big product, the weed-killer Roundup, contains glyphosate, which causes cancer: non-Hodgkin's lymphoma. The litigation has led to questions about whether the company has engaged in ghostwriting of news articles and academic papers. The use of glyphosate has become so popular that weeds have built up a resistance to it. The cancer claims about Roundup were initiated by the International Agency for Research on Cancer, a branch of the World Health Organization, which characterized glyphosate as a possible carcinogen in 2015. No doubt time will provide answers.