resistance persistence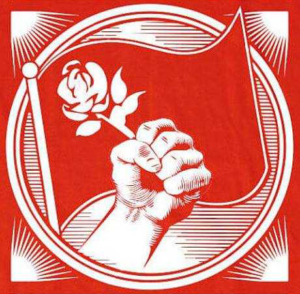 BY DEBRA KEEFER RAMAGE
There have been a few victories in the resistance in the past month. Before the arraignment hearing (Sept. 27) came around for the group of immigrant rights protestors known as #ICEbreakers18, the court dismissed all the charges on Sept. 9. That was one victory. Another came to light Sept. 26 when Workday Minnesota announced the arrest of Ricardo Batres, owner of a construction contracting business, as a result of a long and thorough investigation spearheaded and assisted by Centro de Trabajadores Unidos en Lucha (CTUL), a South Minneapolis low-wage worker-led organization that fights for fair wages and working conditions in the Twin Cities metro area. Batres is charged with labor trafficking, insurance fraud and theft by swindle. Hennepin County Attorney Mike Freeman is quoted: "We allege that he sought out undocumented workers as employees of his contracting company to do framing carpentry and installing sheetrock. Because they were undocumented and fearful of deportation, Mr. Batres paid them less, worked them harder, put some of them in overcrowded housing without hot water and did not provide medical benefits. We will vigorously prosecute Mr. Batres and we hope this serves as a warning to developers and general contractors to not turn a blind eye to this kind of illegal activity." And then on Oct. 2, the New York Times reported: "SEATTLE—Even Amazon can get squeezed by political pressure and a tight labor market. The online giant on Tuesday said it would raise the minimum wage to $15 an hour for all of its United States workers.
"It said the pay increase would include part-time workers and those hired through temporary agencies. The company said it would also lobby Washington to raise the federal minimum wage.
"Amazon said the new wages would apply to more than 250,000 Amazon employees, including those at the grocery chain Whole Foods, as well as the more than 100,000 seasonal employees it will hire for the holiday season. They go into effect on Nov. 1."
Well, dang.
Your persistently resistant reporter's September end marked the end of a two-year journey attempting to ease and facilitate the explosive growth of Twin Cities Democratic Socialists of America, as I co-chaired my third local general membership yearly convention, and last general meeting of Twin Cities DSA. I managed to survive a whole two-year term as co-chair; the meeting at which I was elected barely made its quorum of 17, but the one on Sunday, Sept. 30, easily surpassed its quorum of 80. Quorum is based on 10% of membership, and you may think growing from 170 to over 800 in two years is not that big a deal, but the membership we were based on in 2016, before adopting our new constitution, was STATEWIDE, and metro area membership at that time was barely 100. Now the Twin Cities chapter really is just Twin Cities members, and Minnesota also contains a Twin Ports chapter, a Red River Valley chapter, and several campus-based YDSA chapters, including a brand new one at Macalester College. (And by the way, national DSA membership crossed the 50,000 mark in early September.)
The Twin Cities DSA convention of 2018 was held at Macalester College (where the YDSA students thoughtfully chalked notices and directional arrows on all the concrete paths. At that meeting, my replacement was elected by acclamation, as was the incumbent social secretary* and a new political action coordinator. (*One of the innovations in our bylaws was to split the traditional secretary job into two, with a recording secretary responsible for minutes and records, and a social secretary in charge of membership lists and communications. That second job has now grown so large that at this convention, we also passed a by-law amendment to split it into two jobs, breaking out the technical pieces like administering email accounts and web presence.) Additionally, at this convention, Twin Cities DSA passed a resolution calling for a statewide DSA organization to form, defining an ongoing electoral endorsements process, and starting the process of creating a chapter political platform. True, these actions are not "resistance" in and of themselves, but having this structure is key to being able to do resistance without falling apart. Which so far we are managing to do. Now that I am relatively free from all this admin stuff, I hope to have more time to devote to … actual organizing!
Here are your upcoming events:
Early voting in Minneapolis is underway NOW.  Election Day is Nov. 6.
Sunday 10/14. SOC 101 – Introduction to Socialism. 1:30 p.m. at Merriam Park Library in Saint Paul. This is part of the ongoing political education mission of Twin Cities DSA, geared toward new or potential members but interesting enough for anyone. Check the chapter calendar at twincitiesdsa.org for more.
Thursday 10/18. Prisoner Support Group – letter writing, 6 p.m. Walker Church conference room, 3rd Thursday of every month.
Sunday 10/21. Solidarity with Women's March on the Pentagon – Local Action – 1:30 p.m.  MayDay Plaza (3rd and Cedar on the West Bank). Hosted by Minnesota Peace Action Coalition and its member organizations.
Saturday 11/3. Conference: Palestinians: Past, Present and Future –
9:30 a.m. – 3:30 p.m. St. John's Lutheran Church, 500 3rd St. W., Northfield. Presented by Northfielders for Justice in Palestine/Israel. Featuring Dr. Ibtesam Al Atiyat, an associate professor of sociology and anthropology at St. Olaf College in Northfield and refugee of the 1948 Nakba ("catastrophe," when Zionist forces expelled thousands of Palestinians from their ancestral homes); Jonathan Kuttab, a human rights lawyer in Israel-Palestine; and Dalit Baum, director of the Economic Activism Program of the American Friends Service Committee. Registration, which includes lunch, is $40; $10 for students. Scholarships are available. Tickets are available at https://www.brownpapertickets.com/event/3611307. FFI: [email protected].
Tuesday 11/6. Vote! Or help get out the vote. Or both.
Saturday 11/10. Say NO to U.S. Intervention in Venezuela – 5 p.m. 4200 Cedar Ave. S., Mpls. The U.S. media talks about U.S. intervention as if it would be "humanitarian" for the people of Venezuela, and the Trump administration is making plans. Steve Ellner (has taught economic history and political science at the Universidad de Oriente in Puerto La Cruz, Venezuela, since 1977) is on a national speaking tour to help the U.S. anti-war movement learn about the realities on the ground in Venezuela. Organized by the Anti-War Committee and co-sponsored by the MN Immigrant Action Committee, MN Peace Action Coalition, & Women Against Military Madness. Event on Facebook: https://www.facebook.com/events/550390268707115/.