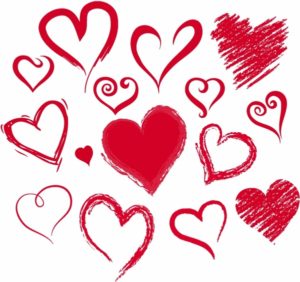 OUR FIGHT
Clouds of doubt hovered over our heads
They multiplied and grew to mistrust
That brewed to a storm of anger
Which unleashed its rage
In thunder of words and
Lightning of gestures
In a while,
The exhausted tempest subsided,
Clouds dissipated,
The sun of trust hesitantly appeared
It grew stronger and brighter,
Reason prevailed,
Feelings warmed up,
Hearts palpitated,
Arms opened wide…
And
We threw ourselves
Into each others embrace
Finding thus shelter in our love
Hence,
Fearing the coming of a new storm,
NO MORE!
© Demetrios Trifiatis
08 OCTOBER 2014
* * * * * * *
IMMORTAL LOVE
Oh love,
Many times have I witnessed
Your brutal death in my heart
But each time
A tender word,
A kiss
Or a caress
Brought you back to life!
© Demetrios Trifiatis
27 JANUARY 2015
* * * * * * *
GETTING OLDER
When
I listen to you, my love,
Complaining that you get older each day
And your beauty is rapidly fading away,
I look at you with awe.
For it is only then that I realize
How much more rewarding,
Beauty becomes you
With the passing of time!
© Demetrios Trifiatis
03 OCTOBER 2014
* * * * * * *
MORE BEAUTIFUL
We met
Fell in love
Got married
The time passed
Three decades already
Had children
They grew up
They left
Now we are alone
Much older, much wiser
The bodily beauty vanished
Hair got gray, then turned white
Wrinkles appeared
Some pounds were added
But…
When I look at you, my love,
And think of what we have been through:
The joys
The pains,
The agonies,
The comforts
Then
My heart finds you
More beautiful than ever before
Because You were my companion
My comrade
My friend
My wife
You never left my side, no matter what
You shared everything with me, good or bad
You were the reason my life's trip was complete,
You were the reason that all my dreams came true,
You were the reason my heart was filled with happiness,
You are the reason that my soul's eyes have seen beauty,
The real beauty of life:
YOU!
© Demetrios Trifiatis
21 SEPTEMBER 2014
* * * * * * *
CELESTIAL VALENTINE
Dazzling sun proposed
Pale moon consented bride to be
Flickering stars blushed!
© Demetrios Trifiatis
08 FEBRUARY 2015