BY STEPHANIE FOX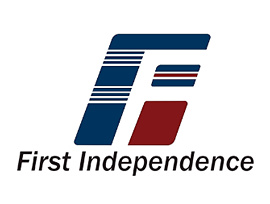 Nearly 95% of American households have at least one member with a bank account. But among Blacks, that number is only 46%. That means that for many, even the simple act of cashing a paycheck means paying a fee to payday lenders. For these families, establishing creditworthiness and getting a mortgage to buy a home seems nearly impossible.
There may be a solution to this problem. The First Independence Bank first opened in Detroit in 1970 and on April 27, their Minneapolis location, at 3430 University Ave. SE (across from KSTP TV), had a grand-opening celebration and ribbon-cutting, introducing plans to serve underrepresented communities across the Twin Cities. It is the first Black-owned bank in Minnesota.
The Minneapolis location came about by a collaboration of five other banks. Wells Fargo donated a building to Project for Pride in Living, a local nonprofit whose mission is to build affordable and stable housing, who in turn leased the building to First Independence. Other local banks, including Bank of America, Bremer Bank, Huntington Bank and U.S. Bank, joined the effort, contributing capital, research and marketing to assure the success of the new branch.
The new bank will offer full-service banking including savings and checking accounts, personal loans, mortgages, consumer financial education and investments.
The bank's senior vice president, Damon Jenkins, who grew up in South Minneapolis's Phillips neighborhood not far from where George Floyd was murdered, said he hopes the new bank will bring in new resources for the Black community and will help bridge the mistrust many in minority communities have for banks and bankers.
Jenkins, a former Wells Fargo executive, was approached to lead the new bank branch. He is now working to bring fiscal success to under-represented minority communities. "The new bank will help bridge the trust in banks. We want to bring in resources, get people into banking accounts and increase financial literacy. We want Black people to become stewards of banking," Jenkins said.
"We'll work for credit restoration, to get people to a minimum FICO score of 700 with the goal of getting people into homeownership. We can't solve this problem ourselves but if we put our hands together we can get more Black people into their own homes."
Across the country, Black families are much less likely to own their own homes compared to white families. Nationally, only 40% of Black families own homes compared with 70% of white families. But in the Twin Cities, the numbers for Black homeownership are even lower.
In the metro area, 77% of white residents own homes, compared with 25% of Black residents – a 52-percentage-point difference.
"Financial wellness is our primary incentive," said Jenkins. "We're asking, how do we partner with other agencies to support the resources that are out there and to meet people where they are. It's one thing to get people into checking accounts, but it has been shown that just doing that will lead to getting a better credit score and eventually, home ownership, the most important way to build generational wealth."
The opening morning celebration, which drew a couple of hundred people, included food, beverages and music as well as speeches by bank officials, Lt. Gov. Peggy Flanagan and Minneapolis mayor Jacob Frey. And, that morning, people began to sign up for what was for some, their first bank accounts.
"Economic inclusion continues to be one of my highest priorities, and I'm thrilled to welcome First Independence Bank to our city as the first Black-owned bank," said Frey. "This supports our goals to eliminate disparities, re-create the Black middle class, and ensure that our low-income communities of color prosper and increase wealth. There's certainly room for more Black-owned banks in our community, and First Independence Bank will be a leader that people look to in the field."
This summer, a second branch will open at Lake and Hiawatha, in the Hennepin County Services building, "just down the street from my high school," Jenkins said.